As an incoming international student, one of the important decisions you must make before coming to Japan is whether to stay in an apartment or a dormitory. Each has its own pros and cons, but since I have been staying in a dormitory for more than 3 years now, this blog post will focus on the benefits and drawbacks of staying in the off-campus university dormitory, Nagatsuta House.
There are a lot of dormitories managed by Tokyo Tech, but so far, only three are within walking distance to Suzukakedai campus. Because of relatively cheap monthly rent, both international and Japanese students are vying for a slot, so rooms are not guaranteed for all dormitory applicants. However, as an international student, you have a high chance of winning a slot! The maximum period of residence depends on each dormitory, but at Nagatsuta House, you can stay until you finish your studies.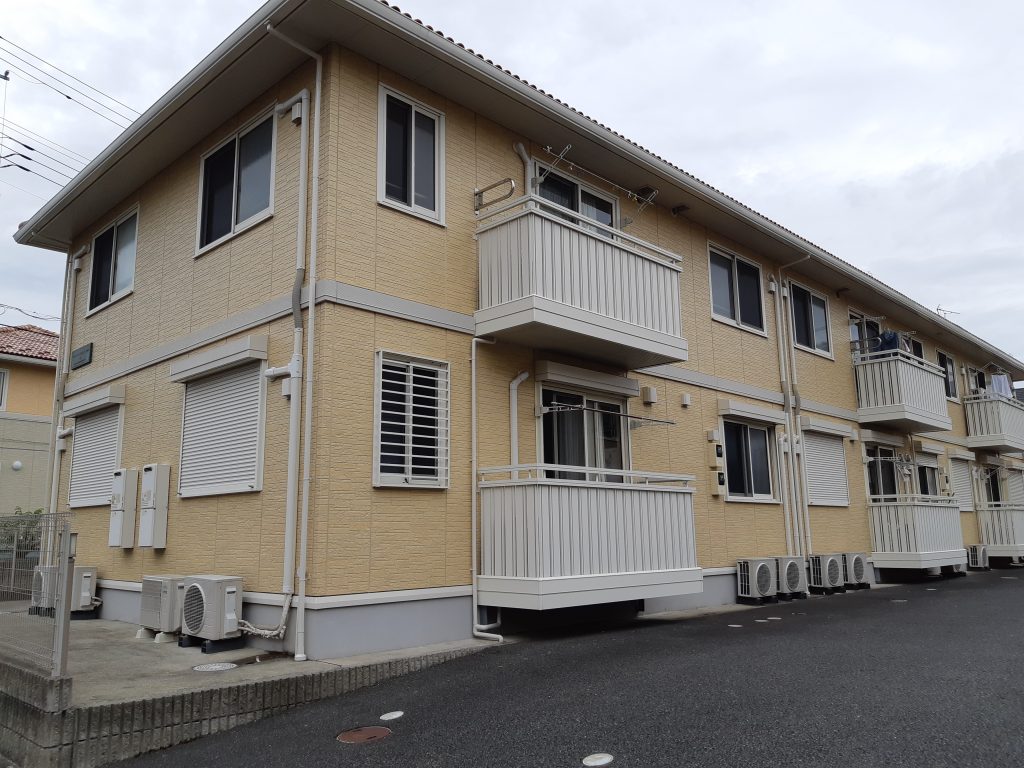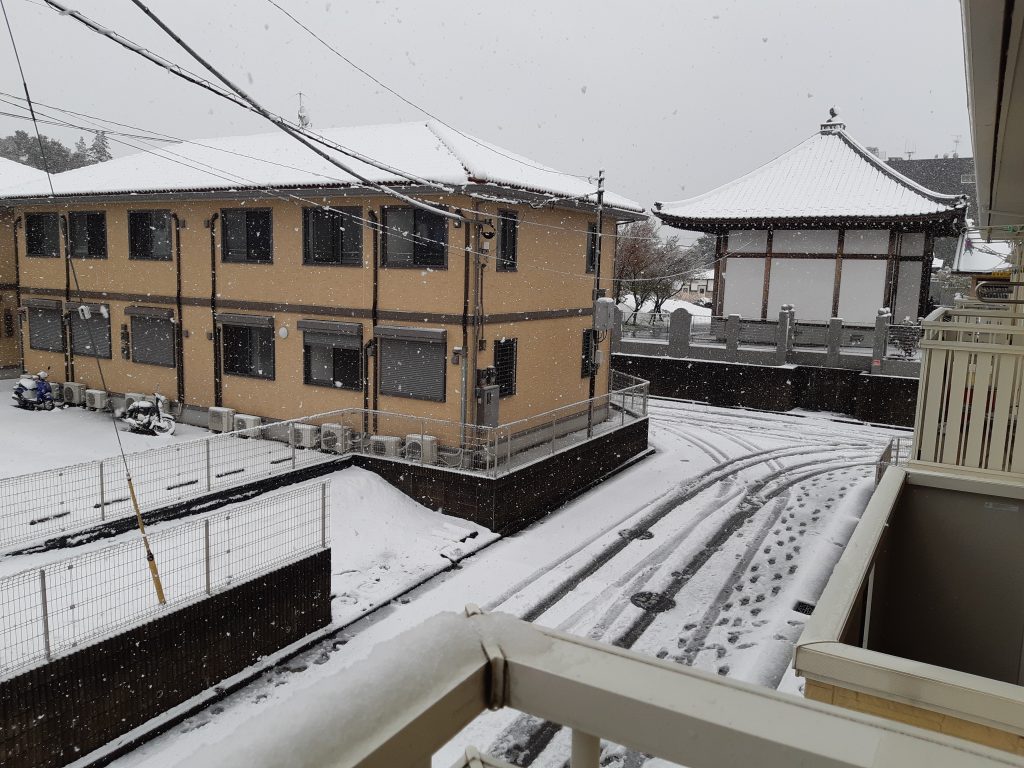 Let's now dive into the benefits and drawbacks of staying at Nagatsuta House.
Benefits:
Major furniture and appliances are provided
Except for share houses, most apartments are rented bare and it's up to the tenant to furnish the apartment. All units in Nagatsuta House have a refrigerator, microwave oven, stove with a fish grill, dining table, and a washer and dryer. Each unit has four furnished private rooms wherein a bed frame with mattress, study table, chair, desk lamp, and AC unit are provided. You literally just have to bring your personal items to move in! It is so convenient!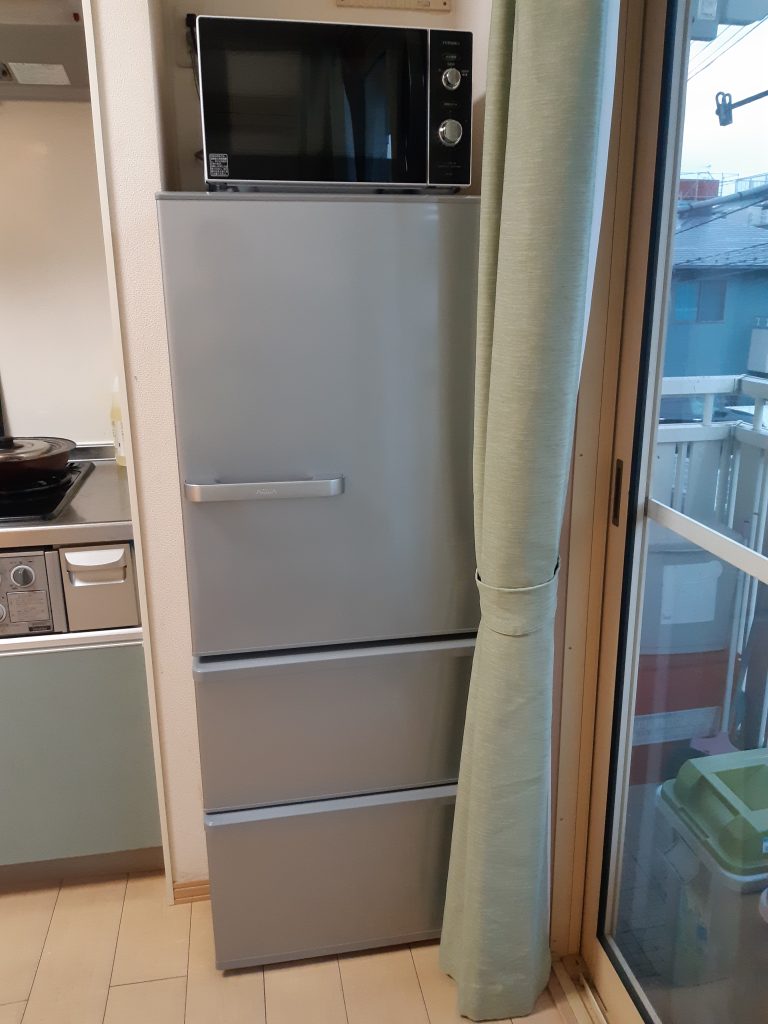 Walking distance to lots of establishments offering essential services (mall, supermarket, restaurant, gym, hospital, pharmacy, clinics, hair salon, etc.)
The location of Nagatsuta House is so strategic that it is very near two shopping malls; Apita and Super Viva Home. Apita is convenient for grocery shopping, eating out (restaurants such as Ootoya, KFC, McDonald's, and many others are located within the complex), clothes shopping (you can find my fave, Uniqlo), and just chilling out (you can grab a coffee at Starbucks). If you need some small items, you can find the famous 100-yen store, Daiso. There is also a massage place, laundry service, hair salon, etc.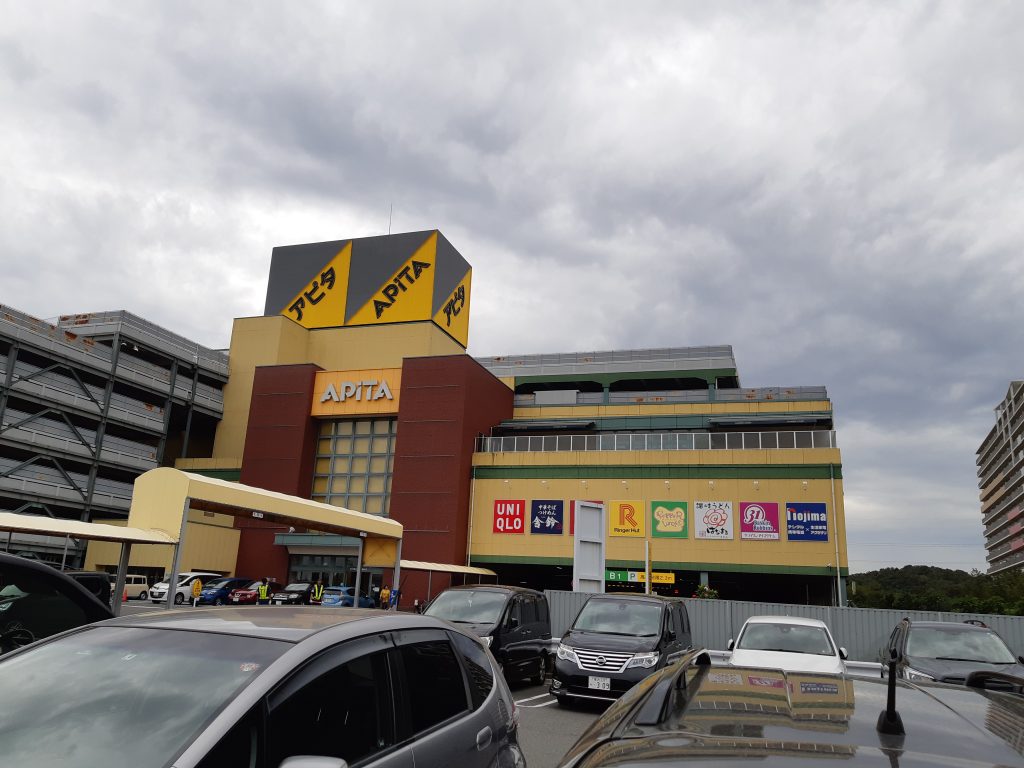 Big supermarket chains like the OK store and Gyomu Super are also just ~15 minutes away on foot. If you don't like cooking and just want to dine out, the dorm is near sushi restaurants like Kura Sushi and Sushiro, as well as budget-friendly food establishments like Saizeriya, Yoshinoya, and Sukiya. Convenience stores like Lawson and 7-11 are also nearby.
If there are any medical emergencies, the dorm is just 1 km away from Yokohama Shinmidori General Hospital and 2 km away from Yokohama Asahi Chuo General Hospital and Yokohama Denentoshi Hospital.
Chance to meet and make deeper connections with fellow students coming from different parts of the world
Throughout my stay at Nagatsuta House so far, I have shared the unit with people from eight different countries: South Korea, Indonesia, China, Bangladesh, Venezuela, Russia, Oman, and Iran. Adjusting to living harmoniously with people from different countries is tough, but I have really enjoyed it! I always look forward to our chit-chats in the dorm! It's always good to have someone you can rant to or celebrate with when you go back after a very tiring day at the laboratory.
Free shuttle bus to campus
There is a free round-trip shuttle service from the dorm to Suzukakedai campus. The ride takes only less than 10 minutes! You'll get to the campus in such a breeze!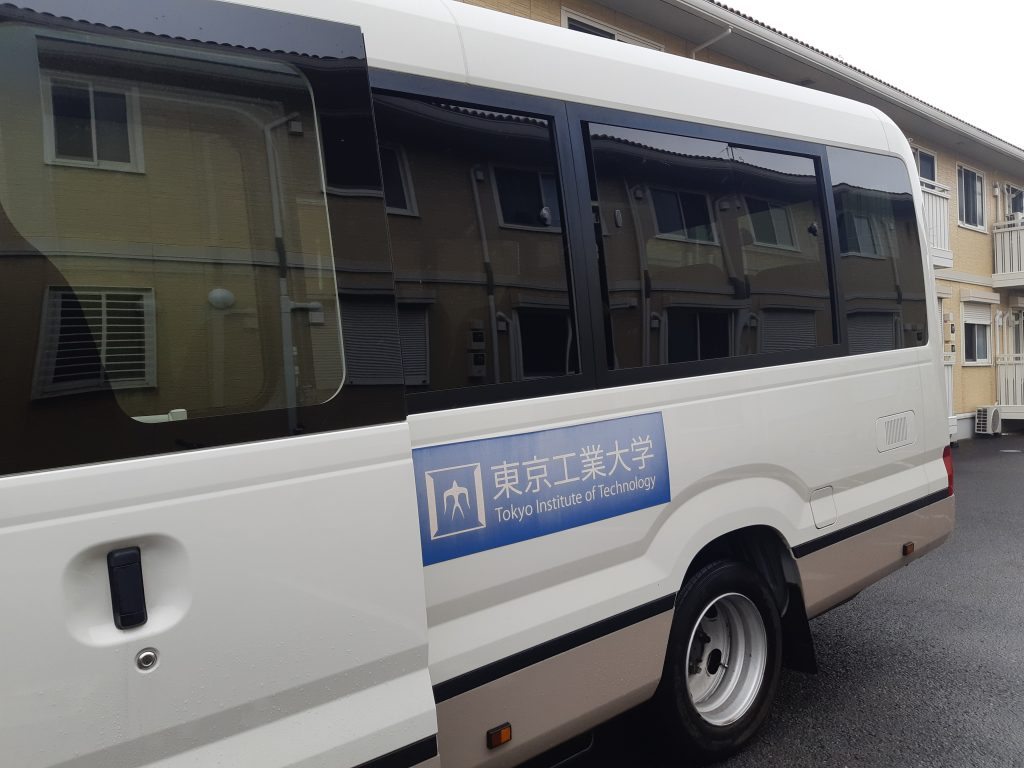 Near Genkaida Park
If you want to jog, do sports, or have a barbeque party with friends, Genkaida Park is just around a 10-minute walk away!
Drawbacks:
Lack of privacy
As with all dormitories, common spaces such as the toilet, shower area, and kitchen will be shared by up to four people. If you are someone not used to sharing space with others, staying in the dormitory may not be for you.
Far from the train station
Nagatsuta House is 1.6 km away from the nearest train station. This will take 20-25 minutes of walking on a road with some slopes. If you are not fond of walking, you can opt to walk for ~8 minutes and then take a 10-minute bus ride from Center-Mae (センター前[横浜市緑区]) bus stop to the train station.
We all have our preferences as to where we would want to stay. I believe in the saying, "to each their own". I have been staying at Nagatsuta House for more than three years, and so far, I'm really loving it! I don't mind that it is far from the train station because I enjoy walking as a form of exercise. When I'm not in a hurry, I even just walk from the dorm to the lab (~3.2 km). Being away from the train station might put you off, but for me, the benefits of staying at Nagatsuta House outweigh the drawbacks. For incoming students, I wish you all the best in choosing your dorm or apartment!