I have been living at Nagatsuta House and studying at Suzukakedai Campus as a doctoral student for one academic year. In this blog, I will share my experiences of spending time in these two places and some interesting moments.
The reason I decided to live at Nagatsuta House
Nagatsuta House is one of the three dormitories managed by Tokyo Tech within walking distance to my lab at Suzukakedai campus. The reasons I decided to live in this dormitory include the lower cost of expenses, chances to communicate with students from other parts of the world, and the shuttle bus to Suzukakedai Campus and Nagatsuta Station, which cannot be experienced if I were living in an apartment managed by a real estate agency.
Information on school dormitories can be found on the website of Tokyo Tech: (https://www.titech.ac.jp/english/student-support/students/dormitories-and-accommodations).
Transportation from Nagatsuta House to Suzukakedai Campus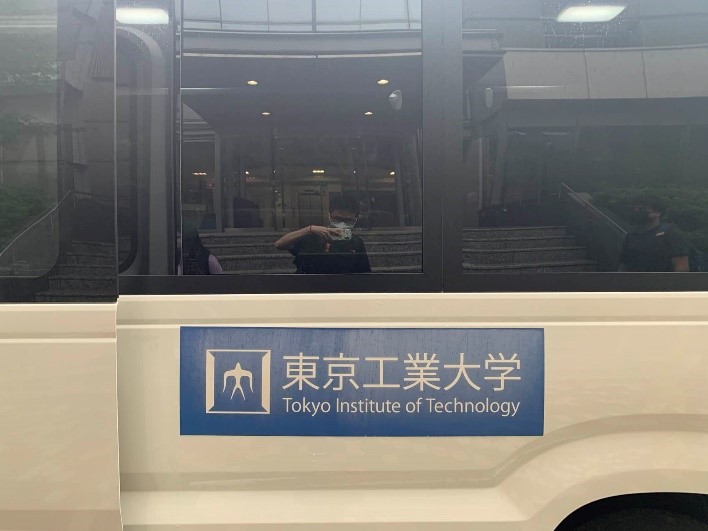 Shuttle Bus: There is a free round-trip shuttle bus from the dorm to Suzukakedai Campus, which takes around 10 minutes! There are three morning buses to and three late-evening returning buses from campus. Some of the buses also stop at Nagatsuta Station. You can also walk, take the train, or ride a bike to the campus. The safer routes and time each takes are shown as follows.

Walking: Around 40 minutes on foot to campus. This route is safer and separate from vehicles.
Biking: Less than 20 minutes by bike to campus on the same route. You have to go up the slope on the way.
Bus & Train: You can take a bus from the Center-Mae (センター前[横浜市緑区]) bus stop to Nagatsuta Station first, then take a train to Suzukakedai Station, and then walk to the campus. It takes around 45 minutes.
Food and exercising spot at Suzukakedai Campus
Lunch & Dinner: The cafeteria at the H1·H2 building offers lunch and dinner on weekdays. Each meal costs around 500 yen. You can also buy a bento (lunch box) at the convenience store (a little bit cheaper than at the cafeteria), or buy the food offered by the food truck (more expensive than at the cafeteria).
Exercising: There is a gym in the G3 Building. It is open from 11:30 – 14:30 and 15:30 – 18:15 on weekdays. In addition to studying/researching, let's spend some time on exercising! You can also book outdoor tennis courts and basketball courts.
Shuji club: There is a shuji (Japanese calligraphy) club every Monday, Tuesday, and Friday from 12:30 – 13:30 in room 116 in the G1 Building. Taking a Japanese course and practicing writing Japanese kanji will improve your Japanese proficiency rapidly!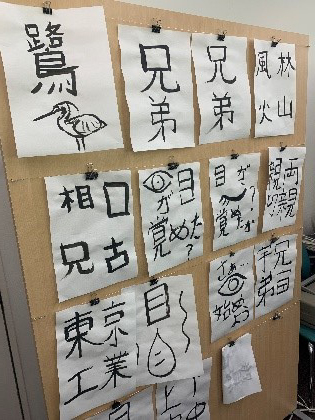 Exciting moments and memories
Fallen leaves in Nagatsuta Minamidai Park:
Near Nagatsuta House, there are two parks. One is Nagatsuta Minamidai Park, and it is located in a high-altitude area. You can overlook the city, and the scenery is very beautiful!

Goats in Genkaida Park:
Another park near the dorm is Genkaida Park, where you can jog, play basketball, hold a barbeque party, and even meet with cute goats! The left goat is "Gen", and the right is "Kai". It is amazing that they are named after the name of the park.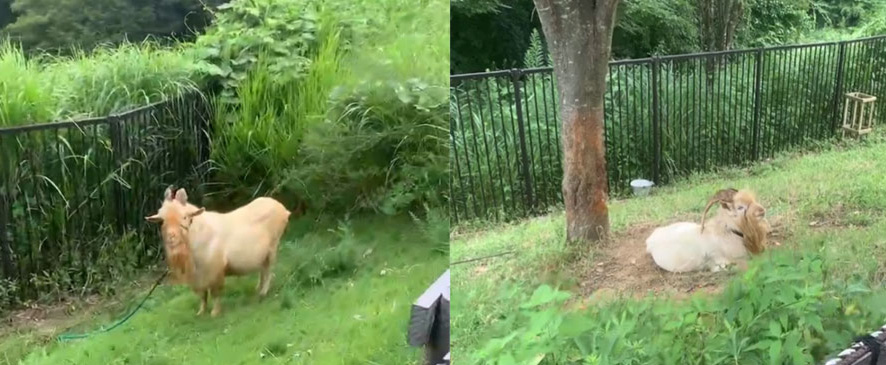 Sakura:
March and April are the months when sakura blooms. In this period, you can enjoy the beauty of these cherry blossoms all over Japan, and, of course, on campus and even next to the dorm.

Blood moon during total lunar eclipse vs. full moon during the Mid-Autumn Festival:
I experienced a full moon on September 10, 2022, the Mid-Autumn Festival, just outside the dorm, and a total lunar eclipse on November 8, 2022. Though I am away from home, my family and friends in my motherland and I can still share the experience of viewing the same moon.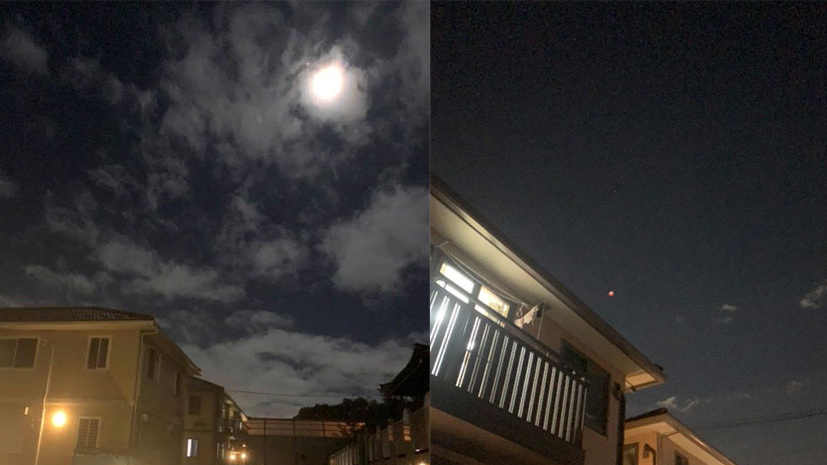 Enjoying fireworks from the lab at Suzukakedai Campus:
In the summer, fireworks shows are held around the Greater Tokyo Area. I really wanted to join one, but I am very afraid of crowded places. I missed the fireworks show in Hachioji city on July 29, 2023. But it's okay, I was able to see them from my lab at Suzukakedai! Although I was watching from a far distance and they were very small, it was still amazing! I never thought I would enjoy a fireworks show from my lab.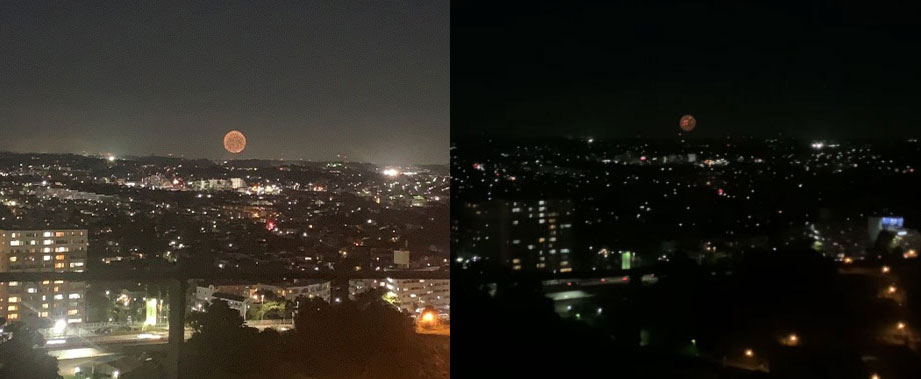 Outro
I have found that my experience of living in Japan and studying at Suzukakedai Campus has been quite comfortable in the one year and three months that have passed. The memories of living here are in my mind and on my smartphone, and I want to share these on this blog for prospective Tokyo Tech students, who, by the way, will enjoy an English-friendly school environment. Best wishes for your future studying abroad!!