On September 28, 2020, the appointment as Student Ambassador for 6 current students was formally recognized by Prof. Tetsuya Mizumoto, Executive Vice President for Education at Tokyo Tech. The kick-off ceremony was held online due to the effects of COVID-19.
At the online ceremony, EVP Prof. Mizumoto greeted each international student in the mother tongue in each student country, covering from the Philippines, Syria, Thailand, Mongolia, Taiwan and Malaysia! He expressed his expectation and best wishes for the newly selected Student Ambassadors in the coming months.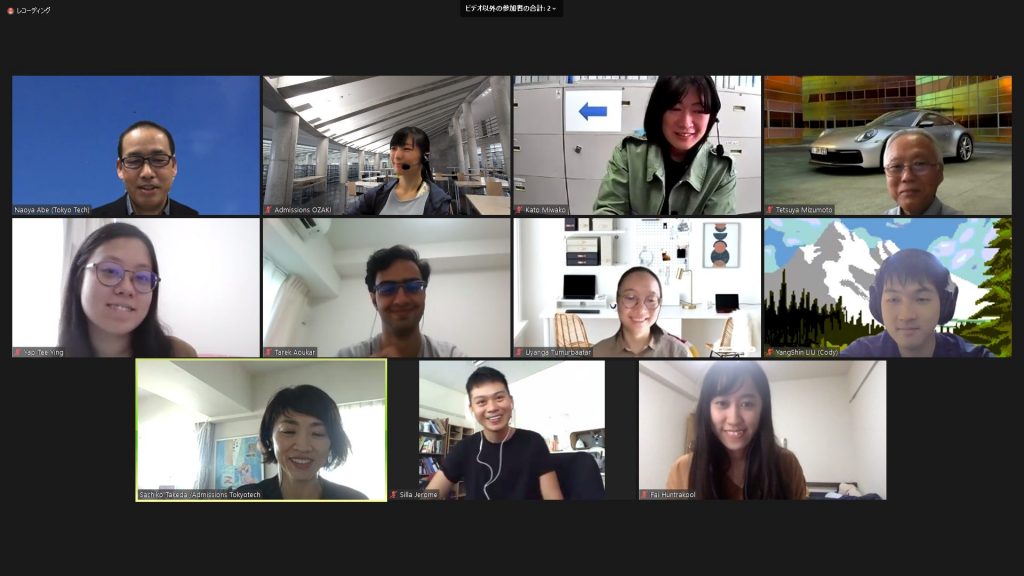 Each Student Ambassador enthusiastically talked about their future aspirations and what they would like to convey to those who wish to study at Tokyo Tech in the future.
Introduction of the 2020 Student Ambassadors
We would like to thank all the 6 Student Ambassadors for their contributions to this blog. We also hope that they enjoy their roles as Student Ambassadors.
Look out for frequent updates on this new site and learn more about the Tokyo Tech experience!
Admissions Section