Opportunity to expand your perspective and broaden your career options
While I was barely managing the steaming hot summer days, the notice of pre-registration for humanity courses has been emailed to remind me to prepare for the next semester. Looking at my course registration plan, I decided to share my experience on taking minor at TokyoTech for the newly enrolled graduate students in fall semester.
I've encountered the term college "minor" many times before, but never cared to know more about it. Because I thought as long as I know what major is (which is the primary specialization, for my case, Energy Science and Engineering), it doesn't matter much. However, during the process of course registration in last semester, number of my friends were discussing about minors, which made me to know more about it, and even take one. Once I've decided to take a graduate minor, the decision to take which minor was easy : graduate minor from department of Industrial Engineering and Economy (IEE).
Conducting a research under the theme of energy policy, I've been feeling the urge to be able to understand economical aspect of various energy systems, which led to my decision to apply for a minor from department of IEE. Previously, I've received kind advice from professor Kawasaki from IEE department on utilizing basic game theory to analyze the impact of Japanese energy policy on stakeholders, especially on renewable energy producers. This way I've known the department since my undergraduate years and already had some idea on what is studied here, which already drew my interest.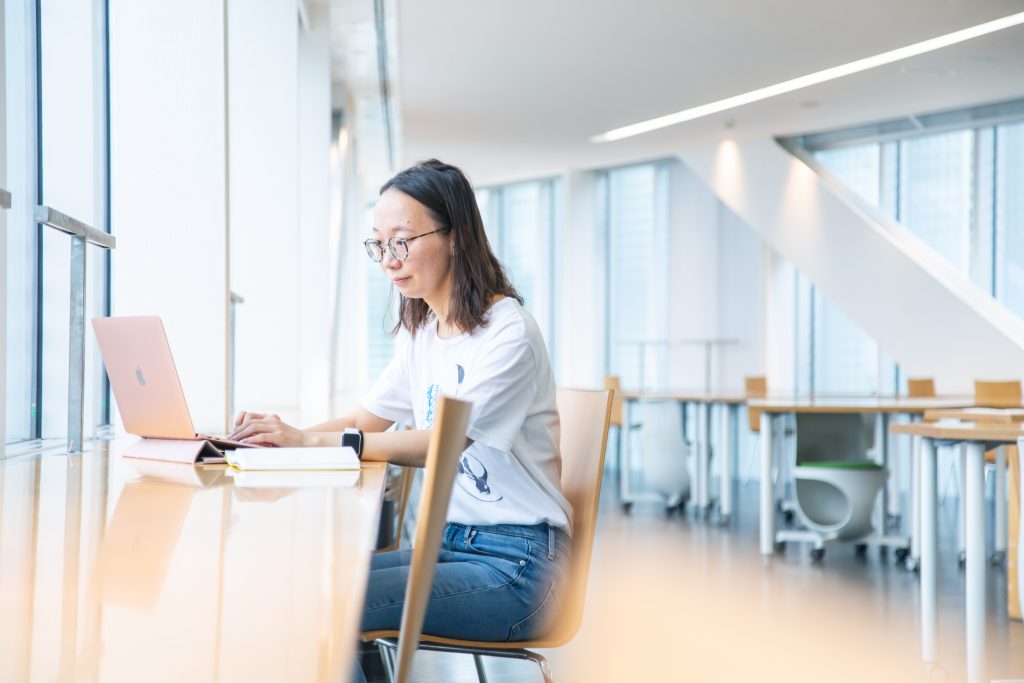 So far in the first semester, I've taken a few courses on financial statement analysis and cognitive ergonomics, which felt like a refresher in between my major courses which give quite specific, scientific knowledge of semiconductors, photochemistry, mechanical to electric energy conversion etc.
So, what is college minor anyway, and why should you consider it?
Minor degree offers students to study different discipline than the major, which can support the major or can be completely different according to your individual interest. Minors have their separate requirements, outside of the major. For example, at TokyoTech most of the graduate minors require students to take minimum of 16 credits from the course list of the chosen department, additional to the major requirement (for my case, 30 credits for my major + 16 credits for my minor). There is also a 'progressive minor' at TokyoTech which requires 8 credits to complete.
The information regarding the minor degree in English is rather limited, however, it's manageable. Even though the course list documents are in Japanese, the courses can be distinguished whether they are taught in English or Japanese by simply looking up the titles. In most cases the courses that are taught in English have their names written in English despite having some information in Japanese. The application document, and procedures are in English, so I had no major problem registering for it. Probably, by the time you come to TokyoTech, you may find course list document in English as well, since TokyoTech is putting enormous effort to become more accessible for international students and faculty.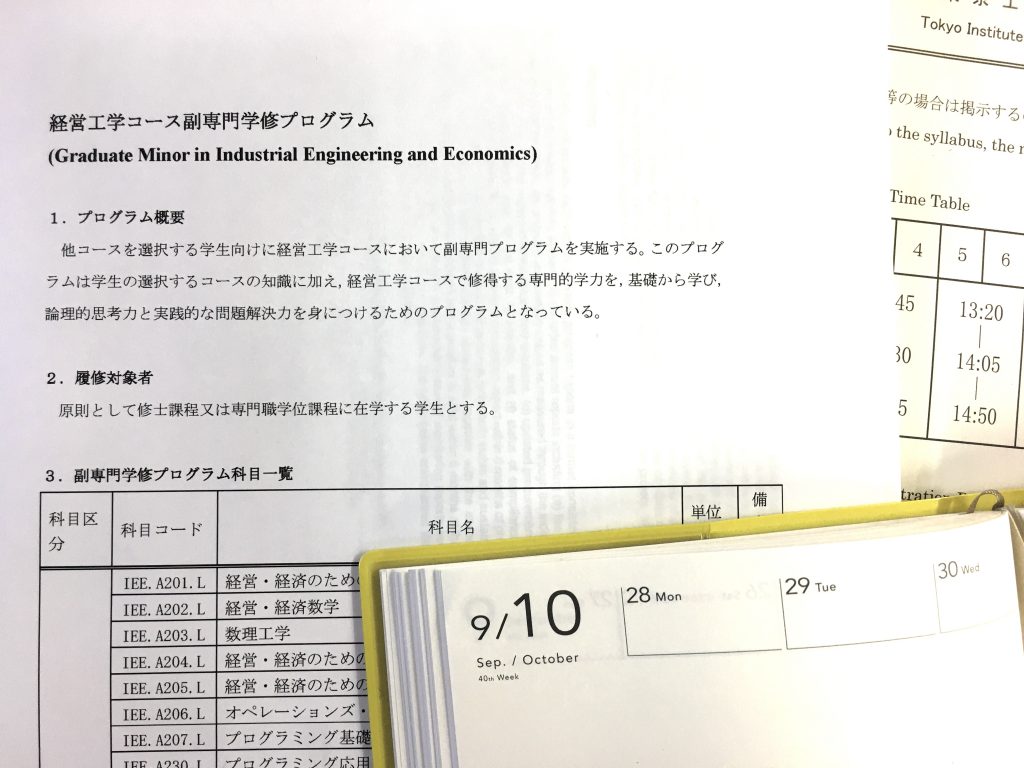 If you are considering taking a minor, my advice is to make a good course plan by considering the following:
check up with the minor course list from the chosen department. Be careful to choose the courses which are listed. Remember that there are other courses, which will not be considered as your mandatory 16(8) credits.
make sure that there are enough number of courses offered in English to complete the requirement (if your Japanese is not fluent yet to take a course in Japanese).
In the beginning of your first semester, make a plan for 2 or 3 years (master's degree or PhD), considering your individual research load, major and minor courses, and your plan of internship or job hunting etc.
Good course plan will help you to complete the graduation requirement with no hustle at the end whether you are taking a minor or not. In my case, I lost my chance to take few English courses from my minor in the first semester, which ended up making my next year busier, because it turned out that most of my minor courses that are taught in English were offered in the first semester. Hope you won't have such problem with your well-organized plan.
If you strongly believe that certain discipline will help you achieving your goal, or you're interested enough to commit extra time and effort, why not. But remember that the minor is a choice which you can consider if it works favorable to your interest.
Hope this article gave you little more information about minor degree program at TokyoTech. Be sure to plan your studies and utilize the opportunities here at fullest as possible.
---