From my experiences as a Tokyo Tech Student
When I tell everyone about myself living in Japan, they all assume I could speak Japanese fluently. The truth is the other way round. I knew zero Japanese before my arrival to Japan and my Japanese right now, even improved ​to a certain level, is still not enough to communicate fluently. Although it is highly recommended that you spend some time learning Japanese language, I'm here to share my experience in Japan:
Tokyo Tech Tutor:
Every newcomer got assigned at least one tutor to help you out with a new life in Japan during the first semester. Luckily, I have got two tutors: one from the same lab and another one from the dormitory. I really appreciate that Tokyo Tech provides this program for international students since there are so many things that need to be done when you first arrive such as installing WIFI, purchasing a sim card, opening a bank account, registering for government services and health insurance and so on. All of these things are complicated and can be tricky, especially for non-Japanese speakers. My tutor took me to the ward office for health insurance, gave me a recommendation on the mobile plan, was my interpreter when I asked for it, and etc. Without them, I'm not sure how I can settle down in a short time. My tutors became my first friends in Japan and we are still friends until today.
Google Translate:
I personally think that the quality of the ENG <–> JAPANESE translation from Google Translate is pretty good. While living in Japan, you will obviously get a ton of letters mostly from the ward office all written in Japanese. The 'camera' function in Google Translate is very useful in this case. You can take a picture of a letter, upload it to the app, and get it translated. The 'voice'/'conversation' functions are also great. Lately, I went to the ward office to figure out some issues with taxing. I researched and recited all relevant Japanese vocabularies that I expected to hear from the officer in advance. I also wrote some sentences that I thought could be useful beforehand. Along with some help from the 'voice' option in Google Translate, the process went smoothly unexpectedly. I was very proud that I take care of these things on my own.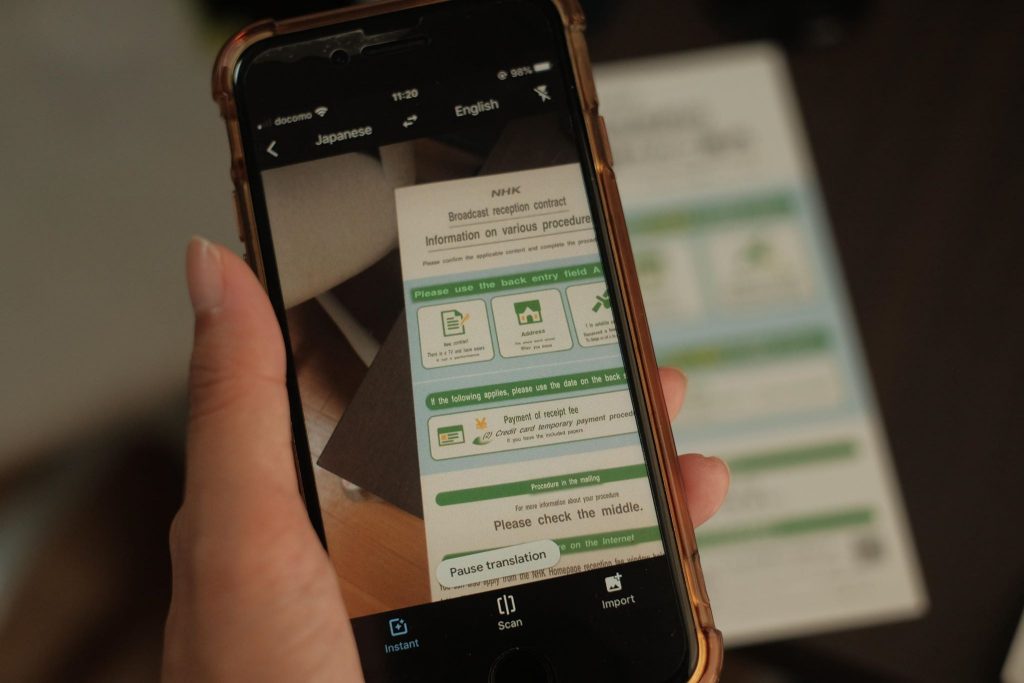 Expat communities or International student club:
There are a lot of expat communities that you can join. In Tokyo Tech, there is an international student association. And for Thai people like me, there is a Thai-Tokodai Club. These communities apart from networking often share many useful information and resources. I always find some good advice from the club. Some people were even documenting how to do this and that in Japan. And you can always find someone who can answer your questions.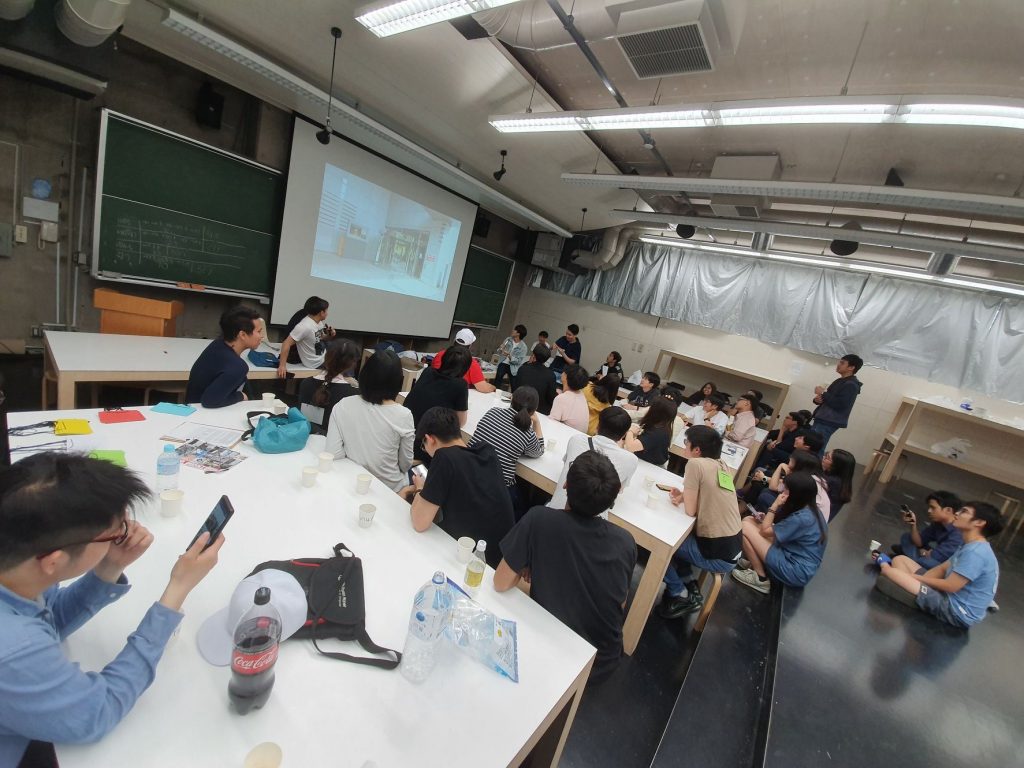 Japanese Skills:
It's still important to know the basic words that could make your life in Japan easier. As I came to Japan without any Japanese skill, I spent my first semester in Tokyo Tech at the language institute. I enrolled in the intensive Japanese course which walked me through all we should know about the basic Japanese and a little introduction into Japanese culture. I spent 5 days a week, and 3 hours a day there and it was totally worth it. At the end of the course, I was able to read Hiragana, Katakana and a few Kanji. I can understand some basic words and sentences. I can go to the restaurant ordering food, asking them how much, and saying thank you for the service. I can call a taxi to pick me up. For those who wish to continue to learn the language, Tokyo Tech also provides an ordinary course which you can enroll in every quarter. There are also volunteer Japanese teachers. If you want to have one, you can sign up and Tokyo Tech will find you a volunteer teacher.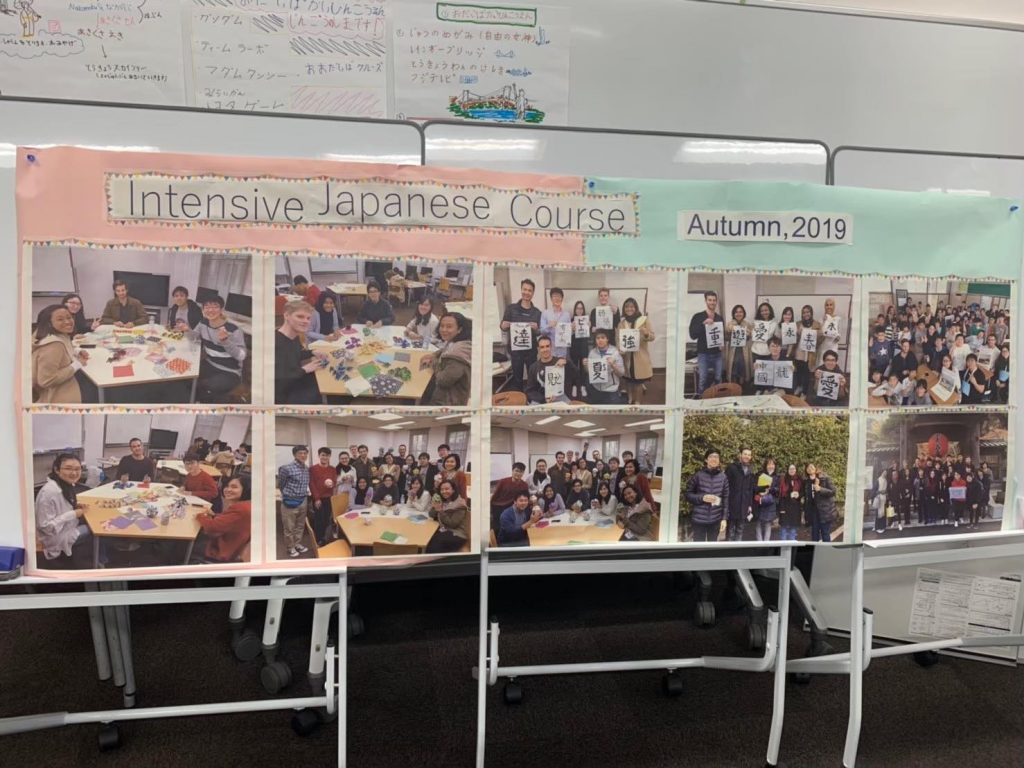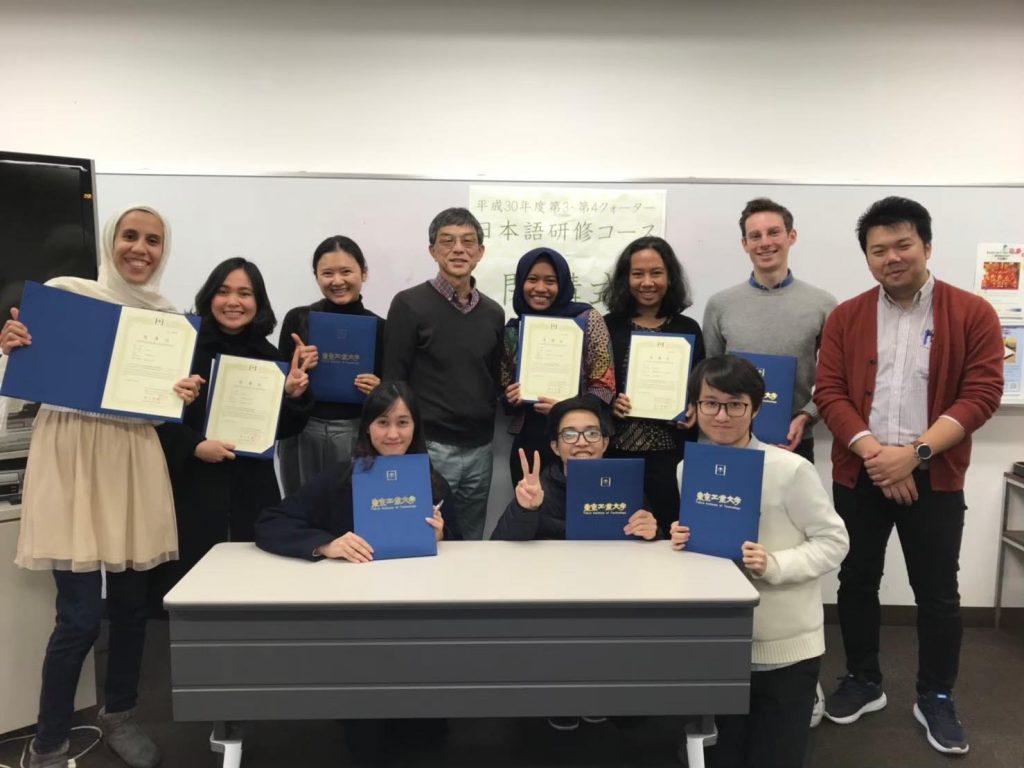 I'm still constantly taking Japanese courses until now. I would say my Japanese hasn't reached a conversational level yet but I can understand the often-used sentences and words that I can guess what people are talking about. I still face some difficulties when going through an event such as going to a doctor, calling someone to fix my WIFI router and so on. Luckily, nowadays many companies, counters, services have English speaking staff which help make your life much easier. Ultimately, I would say it is possible to survive and live happily in Japan with little Japanese skill.
But of course you could not fully experience Japanese lives and cultures without any Japanese skill. By knowing the language, it could open doors for you to gain more wonderful experiences and adventures Japan could offer.