Social life in Tokyo might not be the easiest thing to maneuver during your stay at Tokyo Tech.
While you may have read some online articles with varying opinions, here I will provide you with my personal experience, in hope to help you get better understanding on few aspects of social life in here. This is by no means a full guide, it is just part of my personal experiences, many other international students may have similar or completely different experiences.
First off, Japanese people are shy in general, they are not used to talking to people they do not know. Additionally, while they may know/understand English, most of them do not have the confidence in using it, so they opt for not communicating in English at all. So, if you know any Japanese at all, you should try to use it, even if it is just a bunch of words with incorrect grammar, most Japanese people will try to understand you and communicate with you, and sometimes teach you as well.
So, lets start with the places to meet people and have some social life:
On campus (Ookayama):
Your own lab: When you come to the lab, you will be assigned a tutor/mentor, simply a senior student at the lab to help you navigate your life in the lab, they might be your first friend to make in Japan, I highly advice you to get to know them more in person as they can help you getting to know other lab members as well (if you're too shy to approach them yourself), and they can introduce you to other friends or events where you can make friends.
Classes: If you are attending classes, you have an excellent opportunity to build your social network. You might feel a little shy at first since during classes people barely talk to each other's, even during group projects they try to keep it project related all the time. But if you try to talk to someone, they will reply, and you could become friends. You will probably find a few students who are attending multiple classes with you, I suggest you start communicating with this group because you have more in common and you spend more time together. From my experience, talking to foreigners was easier (mostly because of language barrier I think) but even when I tried to talk to some Japanese students, they were nice to me, and it helps a lot if you could speak some Japanese.
HUB-ICS (International Communications Space):Located in the W9 first floor, with a nice free to use space including sofas, chairs, power plugs, magazines, and even some games to play with friends! This place is one of the best places to meet international students mostly, some Japanese students visit from time to time as well. The staff there are very friendly, speak both English and Japanese. You will find students there usually around lunch time (you can bring your lunch and eat there), and we talk about all type of things (student life, career, life problems, etc.). You can find more information about them from the official website: https://www.iad.Tokyo Tech.ac.jp/hubics/en/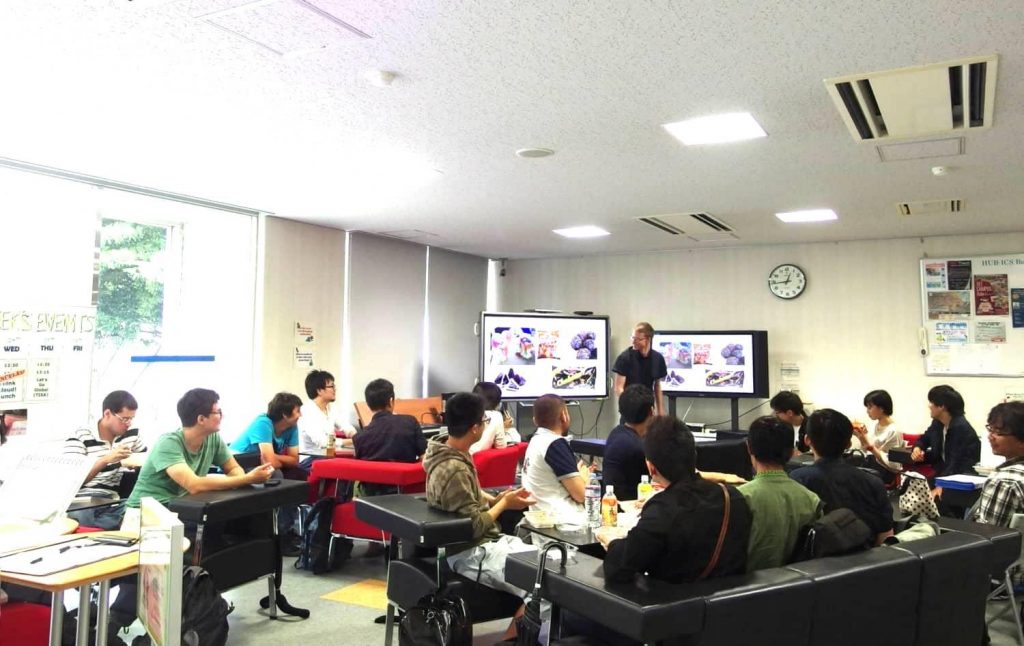 Student activities:
The first big events you should be looking for are the welcome parties (yes, plural), you will probably have at least 2 parties:
Your lab welcome party: for you (and any other students who joined at the same time), usually everyone will go out somewhere and have a dinner together, and that's when the first party finishes and officially dismissed and you can go back home. However, depending on your lab members, they might be going for an after-party (mostly drinking alcohol), I highly recommend you go with them (even if you're not drinking) because it's a huge chance to get to know all your lab mates on personal level, specially if they're the shy type who don't talk much in the lab as they tend to be less shy when drinking.
TISA welcome party: TISA is an international student organization in Tokyo Tech, they aim to support student life and activities. Each semester a welcome party is organized to create connections between new students and senior students. I highly recommend attending this party no matter how "boring" you might be told it is. It might not be the best party ever, but it's one of the best chances you get to meet lots of international students who are new to Tokyo Tech like you, or senior students who have experiences that can help you. And just like any party, the after party is also recommended to get more personal connections. You can connect to TISA via their facebook page: https://www.facebook.com/TISA.TokyoTech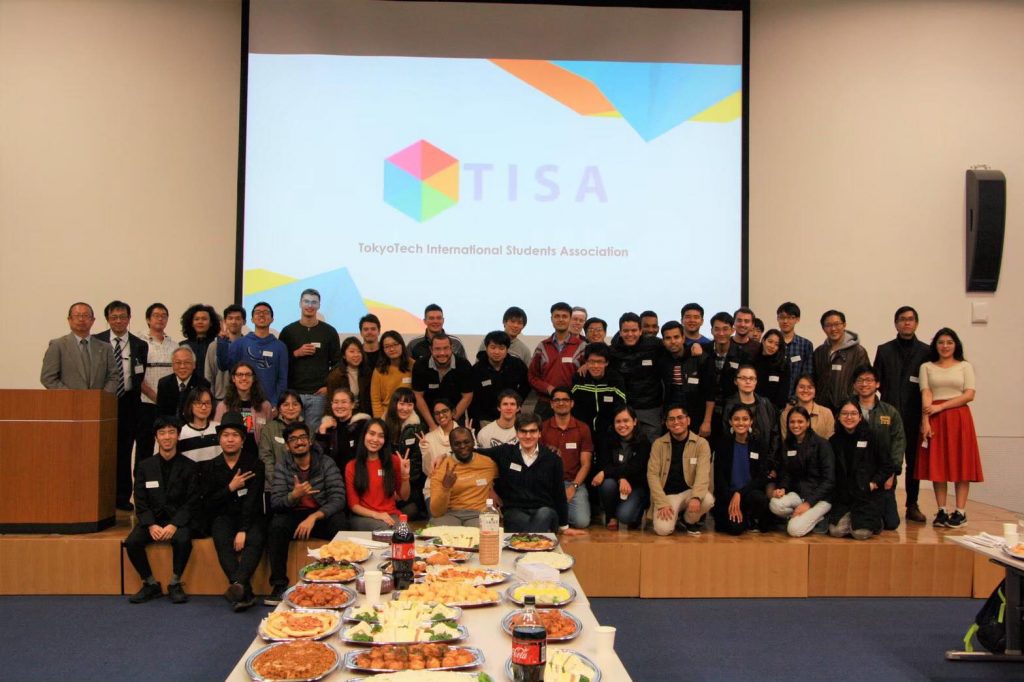 Other student activities include joining events organized by clubs/circles of Tokyo Tech, you will find them through flyers/banners around campus, or sometimes you will receive an email invitation on your Tokyo Tech issued email.
Finally, you may want to join a circle/club in Tokyo Tech to practice your hobby and meet people. I do not have much experience in this field, but as far as I know photography club and martial arts club are very welcoming of international students.
Final advice: do not be afraid to approach people you do not know regardless of environment, just have a normal conversation with anyone you meet! Everyone starts as a stranger; you never know who your next best friend might be!
---