As a Tokyo Tech student, I've discovered that it's not just about academics; it's an enriching journey filled with exhilarating moments and experiences, where the convergence of science, technology, and diversity inspires boundless possibilities.
Five years have flown by in the blink of an eye. It seems like just yesterday that I was daydreaming about becoming a Tokyo Tech student and navigating the rigorous MEXT scholarship examinations. Now, I stand on the cusp of earning my Ph.D., carrying a suitcase filled with cherished memories from my Tokyo Tech journey. While the phrase 'life-changing experience' is often used casually, I genuinely mean it when I say that my time at Tokyo Tech has profoundly impacted my life.
Certainly, the journey wasn't without its challenges, and there were bumps along the way. As Ph.D. students, we inevitably face nights burning the midnight oil long after the moon has set, and weekends sacrificed in pursuit of our academic goals. Yet, it's vital to recognize that these experiences, both smooth and challenging, mold us into stronger and more resilient individuals.
Undoubtedly, Tokyo Tech stands as one of Japan's and the world's most esteemed universities. If you aspire to immerse yourself in cutting-edge research and technology, you've made the perfect choice. What sets studying at Tokyo Tech apart is the added privilege of being in Tokyo itself—an electric, dynamic city pulsating with life. Here, you'll encounter a tapestry of cultural events and endless opportunities for personal growth and learning.
Participating in the vibrant Tokyo Tech community unlocks a treasure trove of enriching experiences, like a backpack brimming with stories that will captivate listeners worldwide. My five-year Tokyo Tech journey has been a tapestry woven with both academic and extracurricular threads. Among the abundance of experiences, I have space to mention only a select few that have played a pivotal role in shaping me into the person I am today. These include:
Embarking on the Journey of Becoming a Researcher:
My transformation into a researcher began under the guidance of renowned scholars in the field of energy, and would become a journey that would forever alter my perspective. During this time, I became acutely aware of the persisting global energy crises—a startling fact that in the 21st century, nearly 760 million people still lack access to this fundamental resource. Simultaneously, studying in one of the world's most technologically advanced nations, a lightning bolt of inspiration struck. A vision emerged: to glean and master the most cutting-edge methods and technologies, with the aim of alleviating global energy crises, such as energy poverty, and ushering in a brighter, more equitable future for those currently without the privilege of this fundamental requirement for a high-quality life.

Global Adventures:
Tokyo Tech isn't just a university in Japan; it's a springboard to the wider world. Here, you're not merely encouraged but actively supported in venturing beyond Japan's borders, opening doors to remarkable opportunities that enhance your research, foster cross-laboratory collaboration, and nurture your growth as a future-focused researcher ready to tackle global challenges head-on.
While the pandemic curtailed international travel for three of my five years as a student, I was fortunate enough to embark on transformative journeys to the Middle East and Europe. These expeditions led me to institutions like RWTH Aachen University in Germany and Khalifa University in the UAE, as well as having the privilege of participating in the first International Association for Energy Economics (IAEE) Middle East Symposium and visiting the International Renewable Energy Agency headquarters (IRENA). These experiences enriched my academic journey, broadened my horizons, and underscored the global reach and impact of Tokyo Tech's educational ethos.
Academy for Leadership:
As a student of Energy Science and Engineering, much of your academic journey may revolve around collaborative group projects with peers who more or less share your passion and interests. Yet, when I became a part of Tokyo Tech Academy for Leadership (ToTAL), an exciting realm of opportunity unfolded. Here, I not only fostered my leadership skills but also explored diverse activities that extended beyond the boundaries of my major studies. From the world of arts to exhilarating brainstorming sessions and even mindfulness practices, ToTAL had it all.
Moreover, a pivotal moment in my academic career was the opportunity to undertake my Leadership Off-Campus project in the form of an internship at the United Nations in Tajikistan. This incredible experience, fully funded and supported by the leadership course, proved to be a transformative turning point. The impact it had on my perspective and the unique experiences it offered were far beyond what I could have achieved within Tokyo Tech's campuses alone. It broadened my horizons, deepened my understanding, and fueled my determination to effect positive change on a global scale.

Extracurricular Enchantments:
Tokyo, a city that never sleeps, offers a wide range of vibrant communities and countless events to satisfy people from all walks of life.
In this dynamic metropolis, countless international gatherings take place, and as a full-time student, you enjoy the privilege of participating in them all. I was fortunate enough to seize the opportunity to become a translator and interpreter for English, Japanese, and Persian languages during the Tokyo 2020 Olympics and Paralympic Games—an experience that exceeded all my expectations.
This once-in-a-lifetime opportunity allowed me to broaden my horizons, honing skills that may come naturally but are often taken for granted. Serving as a part of such international events was not just a duty but an extraordinary chance to immerse myself on the world stage. Moreover, while I was assigned as the medalists' translator, listening to their stories while waiting together for doping tests or before stepping onto the podium for medal ceremonies left an indelible mark on me. It reinforced the timeless truth that in life, nothing comes easily, but every struggle and adversity can ultimately yield rewards, whether in the form of a gleaming Olympic gold medal or a prestigious Tokyo Tech degree.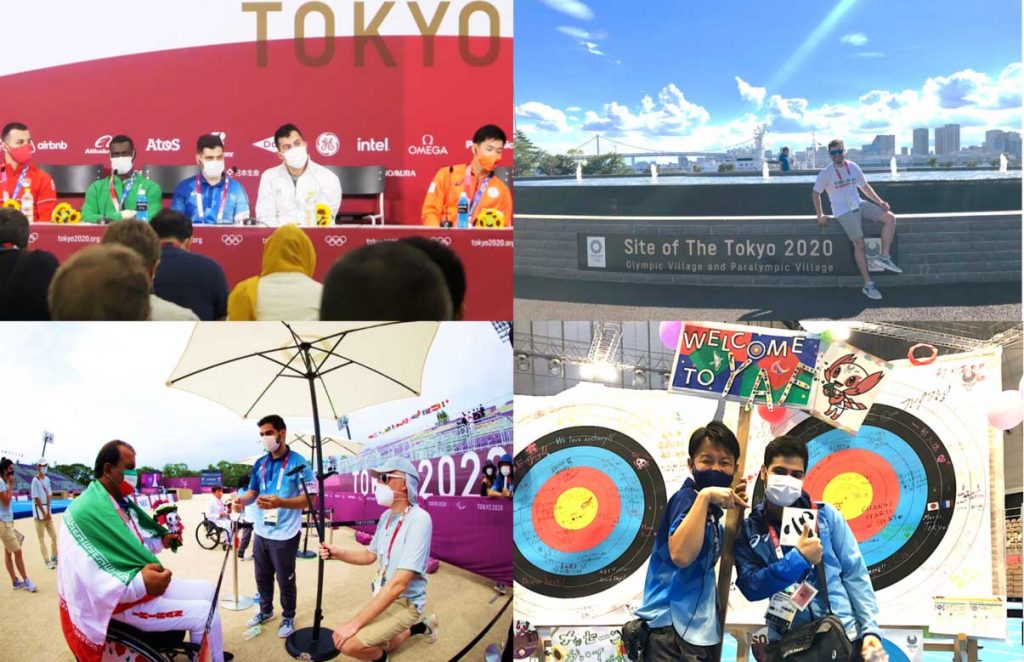 Laboratory Life:
As an undergraduate, your academic journey typically revolves around lectures, library sessions, or occasionally accompanied by group projects at TakiPlaza.
However, when you ascend to the ranks of master's or PhD students, a new world awaits you—the laboratory.
Here, you'll have the opportunity to conduct simulations and experiments that foster your research. You'll also engage in lively discussions and receive invaluable feedback during weekly seminars, all guided and supported by an expert such as your academic supervisor, as mine has supported me far beyond the world of academia. Beyond the academic sphere, your lab becomes a second home, and your fellow lab mates, a second family.
They stand by you during the tough times and celebrate every moment of joy. Graduating with a prestigious degree is undoubtedly a tremendous achievement, but bidding farewell to your lab home and family marks the bittersweet end of a remarkable chapter.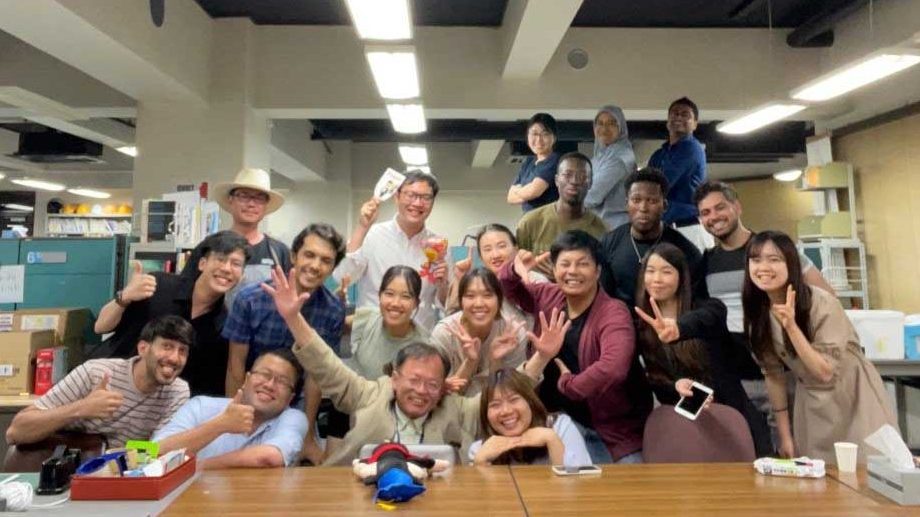 Dormitory Delights:
Living in Tokyo can be expensive, and initially, finding private accommodation might take some time as you adjust to life in Japan. Thankfully, when you explore Tokyo Tech's list of dormitories, you'll quickly realize that the university offers affordable options, ensuring you can find a comfortable home away from home.
In these dorms, you'll forge friendships with students from all corners of the globe. You'll study together at school and return to the dormitory to savor communal cooking and each other's delightful international dishes. During my years in the Komaba House and Tokyo International Exchange Center, I made friends from a multitude of countries. Our bonds grew so strong that even after graduation, as we scattered to different corners of the world, we continue to plan reunions and cherish the prospect of spending time together in many different parts of the world.

Looking back, the journey of a student at one of the world's most esteemed universities isn't free of hardships, but they serve as a crucible, shaping a stronger and wiser version of oneself, ready to step onto the global stage and create a positive impact on the world.
During those tough times, your laboratory and dormitory family are there to offer unwavering support and encouragement. In the vibrant city of Tokyo, a world of boundless local and global activities awaits, allowing you to expand your horizons and continue to grow, ensuring your Tokyo Tech experience is nothing short of extraordinary.
As I step into the future, armed with the experience and knowledge I've gained at Tokyo Tech, my mission is clear: to use these advanced methods not just to make a difference, but to be the difference. From bridging energy disparities to connecting diverse communities together with empathy, my goal is to contribute to a healthier global society, where the collective pursuit of peace and progress becomes the catalyst for greatness, lighting the way for generations to come.