Hello, I'm Fahim. I started my undergraduate education in the Global Scientists and Engineers Program (GSEP) in 2021, majoring in Transdisciplinary Science and Engineering — the first and only English-taught undergraduate program at Tokyo Tech. In this blog, I am sharing my academic experiences of my second year at Tokyo Tech, in terms of the courses I took.
The second year has been a roller-coaster ride for me. There were many assignments, but it was more satisfying than the first year in terms of learning, as I got the opportunity to take major courses. These major courses introduced me to the fundamentals of science and engineering in various fields. The best thing about my department is that it lets you explore different fields, develop a flexible mindset, and find a suitable passion to pursue. If you look at the available laboratories in the Department of Transdisciplinary Science and Engineering (TSE), you can see how diverse the research topics are.
First Quarter
In the first quarter of the second year, we had to take Ordinary Differential Equations (ODE) and Statistics and Data Analysis to further deepen our mathematical understanding. We also took a course called Introduction to Transdisciplinary Science and Engineering, where faculty from the Department of Transdisciplinary Science and Engineering introduced their research activities at Tokyo Tech in each class. This class was essential in giving all students an idea of what the academic goals of the department might be in terms of research. A few of my friends had already developed an interest in some of the research groups. Finally, another course I would like to mention is Basic Theory of Regional and Global Environment. This course also had professors from different laboratories who presented on basic environmental research activities as well as how various important environmental processes occur, like the global carbon cycle, regional-scale water and mass transport, waste management, dynamics of water flow and its simulation, and so on. In these courses, I came to understand the high level of Tokyo Tech's faculties and how enriched they are with the state-of-the-art techniques in their disciplines. It is a privilege to think that I shall join one of them next year.
Second Quarter
Continuing on from the first quarter's ODE course, I took Partial Differential Equations (PDE) in the second. The most interesting thing about the course is that the teacher also showed us how to apply the learned concepts through Python programming. I have never seen anywhere else how beautifully and practically this topic was taught. Interestingly, PDE did not have a final exam but a final report instead, consisting of problems that required us to perform PDE-based numerical simulations and interpret the results.
Other interesting courses for me included Basic Nuclear Engineering where I was introduced to basic reactor physics, how fuel is prepared for nuclear fission, and finally how the spent nuclear fuel should be decommissioned or recycled. Anyway, the most interesting course for me this quarter was Introduction to International Development. This course had six guest lecturers who were professionals from the Asian Development Bank (ADB), JICA, Institute for Global Environmental Strategies (IGES), Oriental Consultants Global, World Vision Japan, and Orix Corp. respectively. Each of them presented their organization's activities and how they were contributing to international development, followed by students' group presentations on a topic in the following week. I have to say that it was the most demanding course of the quarter in terms of the preparations I had to take for the group presentations. However, it was also an extremely satisfying course for me. This course will probably act as an inspiration to work toward improving the lives of people in society no matter what sector the student may go into.
Third and Fourth Quarters
In the last two quarters, I took more fundamental engineering courses such as Fluid Engineering, Biological Engineering, Material and Molecular Engineering, Electrical Engineering, and Engineering Measurement. I also took a few 300-level courses in advance because I wanted to challenge myself and have my hands less full in the final year so I could focus more on my research. Through Applied Programming and Numerical Analysis, we learned C++ and Python to acquire programming fundamentals from the basic to the advanced level like object-oriented programming, matching theory, the Monte-Carlo method, etc. Another noteworthy course was Introduction to Development Economics, which introduced society's developmental issues from the perspective of economics.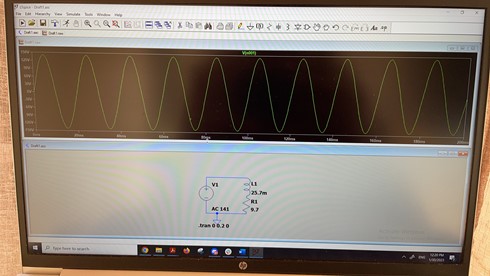 There were two more very interesting courses for me. The first one was System Design & Impact Assessment. We learned different decision-making models for reaching resolutions when having multiple stakeholders and alternatives, alternative consideration processes such as the analytic hierarchy process (AHP) and life-cycle assessment (LCA) for environmental projects, and finally how and when Environmental Impact Assessment (EIA) studies are done for large-scale projects to assess various environmental factors.
Lastly, another course was the Transdisciplinary Design Project. This course taught me how to approach the complex real-world problems around us. At present, we are facing various complex social issues that are difficult to solve by a single discipline. So, we need a transdisciplinary approach by going beyond traditional boundaries, sometimes involving both academic and non-academic stakeholders, to create new knowledge through participatory research and co-creation. We learned how to frame a transdisciplinary research problem, ethics in AI, research methods, and integration of knowledge across disciplines to solve social challenges.
Apart from all these, I have been also taking some Japanese language courses as well. Interestingly, some of my friends are also taking other language courses such as German, Chinese, and Spanish. I should mention that I could talk about all the courses, but this blog would become too long. You can check the outline of all courses taught at Tokyo Tech in the Tokyo Tech OCW.
In the end, I must confess that this year gave me some of the best lectures I've ever experienced in my academic life. Honestly, that is what I was hoping for when I first entered Tokyo Tech. Did I find any of the courses challenging? I would say for some of them, yes. But the truth is, all of them provide an outstanding learning experience. If you have trouble, you can always ask for help from professors who are helpful and easy to reach. Or you can go to the Tokyo Tech Library to read some reference books. Our library is very rich with books and materials and has a very comfortable atmosphere in which to study.
That's about all. I hope my blog will be helpful in understanding the perspective of an undergraduate student studying at GSEP. You can only imagine how much exposure a student gets in the TSE. However, I also think that experiences are subjective and provide a unique experience for each student depending on the opportunities they grab along the way. If you are interested in my first-year experiences, please check out my blog Transdisciplinary Science and Engineering and my experiences in GSEP on the GSEP Official Website.