During my bachelor studies in my home country, Malaysia, I always felt that my major was broad. I majored in materials science and engineering, which includes a wide range of materials from metals to ceramics. However, I wanted to further my studies in a more specific field for my master's program, which is shape memory alloys.
Unfortunately, there were no professors specialized in that field in Malaysia at that time. In order to chase my dream, I looked for options overseas. English-speaking countries such as America and England are a good choice since I do not have to learn another language. However, the tuition fees are really expensive, and it is hard to get a scholarship or exemption as the competition is high. Thus, I compared my other options, which are Germany and Japan.
Below are some points that I considered when deciding between Germany and Japan for my master's studies (please note that this information is for my case, and it may be different for other universities and departments):
After referring to the factors listed in the table above, I chose Japan to further my studies because of the reasons below:
I wanted a research-based master's program because I knew the field that I wanted to study and wished to dive into it right away.
No extra language requirements to start the program (less time and money wasted before the program).
As my certificates are all in English, no document translation was required for the application. Professional translation costs a lot and may take time.
For most of the science and engineering graduate programs in Japan, the enrolment process usually starts with an interview with your potential supervisor/professor, where no application fee is needed. After that, the university application process will start only if the potential supervisor gives his approval for your application. This process is very efficient in finalizing the university for my studies as the application fee and most of the documentation is required only for the actual university application. Please refer to this website for the application guide for Tokyo Tech prospective foreign students: https://www.titech.ac.jp/english/admissions/prospective-students/application-guides
The tuition fee in Japan is not free of charge but students can apply for an exemption if they meet certain conditions. You can refer to the university website for details on financial support such as tuition fee exemption and scholarships.
My parents feel more at ease with my going to Japan because it is nearer to my home country. In other words, it would be easier for us to meet more frequently. Besides, Japan is said to be one of the safest and most peaceful countries in the world, as they were ranked as one of the top 10 countries with the lowest Global Peace Index in 2022 (Figure 1).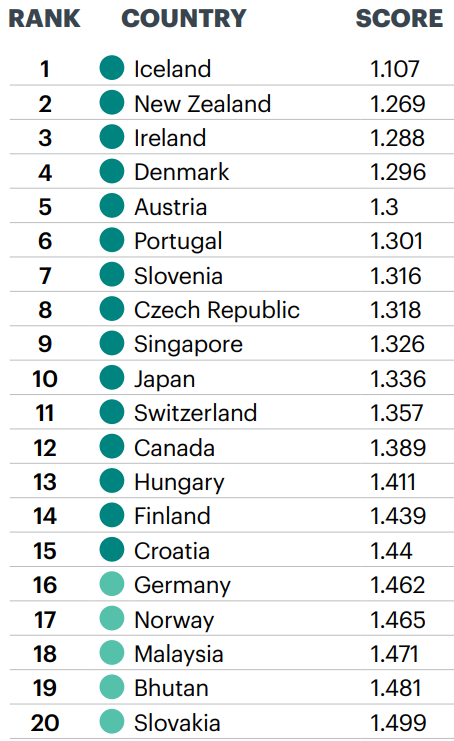 After deciding on the country, I searched for universities that have well-known professors in my desired field and found Tokyo Tech. I decided to apply to Tokyo Tech because it has their International Graduate Program (IGP) that is tailored for foreign students, where the Japanese language is not required and there are options for English lectures. Additionally, I could exchange some credits while taking Japanese language classes. Besides, Tokyo Tech is one of the best universities in Japan, especially in the science and engineering fields. Furthermore, it is a national university, which means the tuition fees are more affordable, and students can apply for tuition exemption as well if they meet certain conditions.
Please refer to the following links on Tokyo Tech's website.
Required fees: https://www.titech.ac.jp/english/student/students/tuition/tuition
Tuition exemption: https://www.titech.ac.jp/english/student-support/students/tuition/exemptions
I managed to obtain exemption for half of my enrollment and tuition fees in the first semester of my master's program, and ultimately was completely exempted from the rest of the fees since I did well in the first semester. Furthermore, I managed to cover my living expenses with scholarships and part-time work as a research/teaching assistant at the university. The research-based style makes me feel more like a researcher rather than a student, which is great. Every graduate student has their own desk in the laboratory, where we will spend most of our time. Other than that, we had fewer lectures and examinations, and most gradings were done on presentations or assignments. I spent 2 years as a master's student at Tokyo Tech, and now, I am continuing my doctoral program in the same laboratory. Figure 2 shows my master's graduation photo in spring at Ookayama Campus. During my doctoral studies, my enrollment and tuition fee are fully exempted for the first year since I joined the Tokyo Tech Academy for Leadership (ToTAL) program and passed their Qualifying Examination. After that, there are some minor conditions I must meet to acquire a 100% tuition fee exemption for the 2nd and 3rd years. Additionally, Tokyo Tech offers the Tsubame scholarship for doctoral students too. Hence, I think that it is not hard to financially support myself during my studies at Tokyo Tech, which is one of the top universities in Japan. Hope you consider studying at Tokyo Tech too.