Moving house is stressful. Moving house to another country? Triple that! But don't fret my friend, your big sis in Tokyo Tech has got you covered.
With five years of experience as an international student, I'll help you navigate the process of setting up a new life in Japan.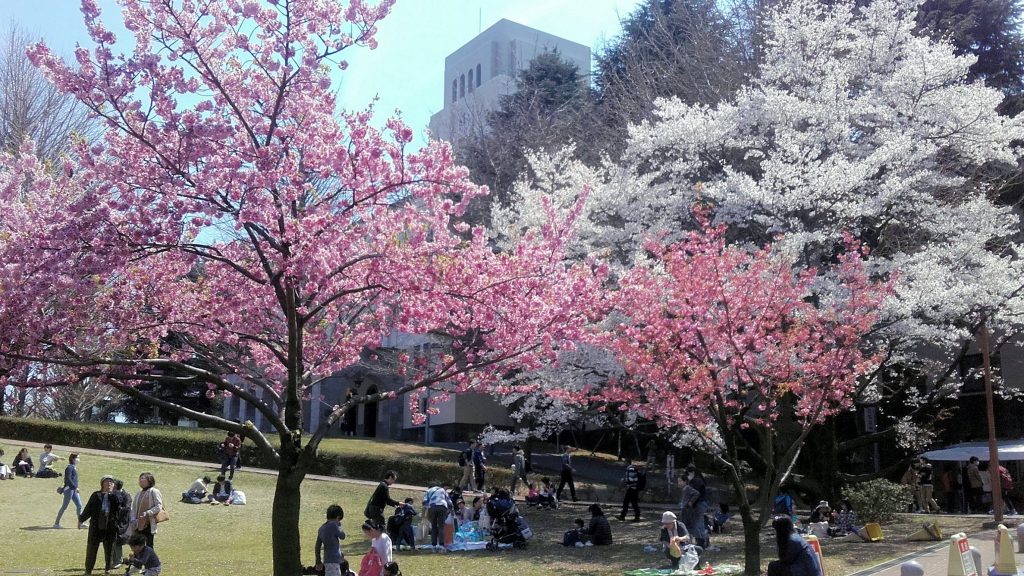 ・Before coming
As soon as you are accepted by Tokyo Tech (or any other institution), you can apply for a 'Student' visa at your local embassy of Japan. The duration of that visa differs but is usually approximately 2 years. That is enough for an exchange program or Master's Course, but if you are planning to take Japanese classes before entering your degree program or enroll in a longer degree, keep in mind that you will be required to extend the visa validity at least some three months before it expires. The landing permission information will be inserted on a page in the passport, including your photograph and other information. If you plan to get a part-time work permit (more about that below), you can give the application form directly to the immigration officer at the airport.
・At the airport
The procedures for becoming officially registered as a resident start upon your arrival. Quarantine rules are fairly complicated and change constantly, so keep track of the announcements of the immigration service here. After the entry procedures are finished, you will reach the immigration desk, where your info will be checked and you will receive a landing permission sticker in the passport. Additionally, you will be provided with your own foreign 'residence card' or 在留(zairyuu) card. You are legally obligated to carry that card with you at all times when in Japan.
In order to make your life easier, use the counters at the airport train stations to create a PASMO or SUICA transportation card. It will save you time; you will most probably use it daily because they double as prepaid payment cards for stores as well. At the airport, you can also get a pre-paid SIM card. The internet can help you when you are in a pinch. Also, consider getting a phone with NFC reader, it will help with doing a lot of procedures like reading your transportation card or doing online applications when identification is required.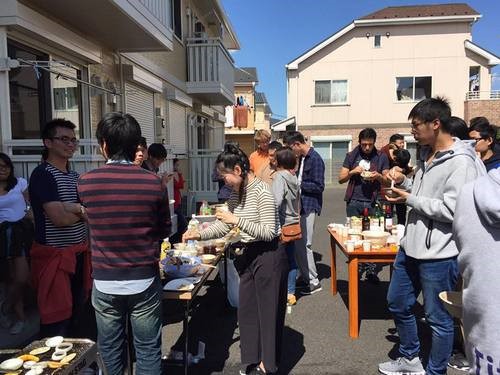 ・At home
In most cases, Tokyo Tech has already arranged a room for you at its many dormitories, depending on your campus. If you decide to live in an apartment, you can look for available rental properties on suumo.jp, but share houses like sakura house are also an option. Visit a home store nearby and decorate your room, making it cozy. It will surely help to make you feel homely and ease the transition period.
If you have any problem, you can always ask the dorm tutors or your lab tutor for help. They can help you translate documents, finalize procedures or straight up come with you to the ward office or the bank to help. Remember, although it might feel like it in the beginning, you are not alone!
・At the university
Soon after you arrive in Japan, you will be asked to participate in an orientation held at the university. Be sure to attend, because you will not only be given directions regarding all necessary procedures but also meet new people and make new friends with the students who are going to be studying with you. Pay attention to Japanese classes, because you are going to need as much mastering of the language as you can get, to navigate daily life.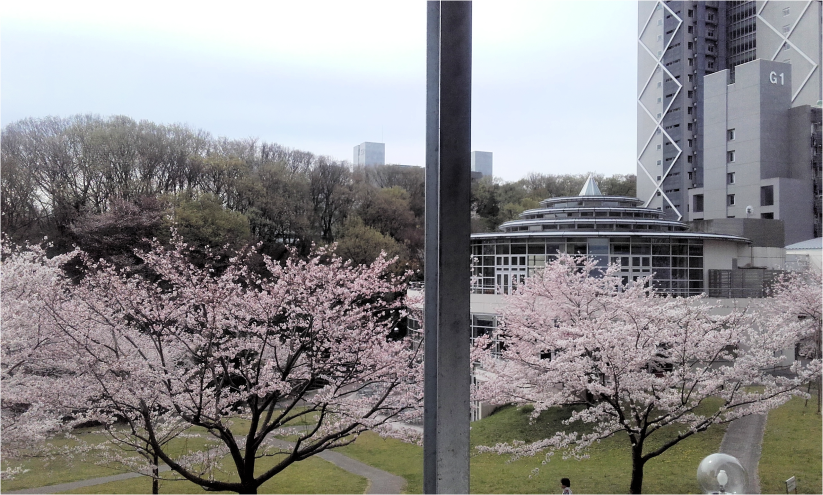 ・At the ward office
After you settle in your new home, you need to register your address at the local ward office within 14 days of arrival. You are going to get more cards to add to your collection. This includes the national health insurance (国民健康保険) card, which you are required to partake in. If the first insurance bill seems too high (more than 2000-3000 JPY), double-check at the ward office that the student discount is applied. Using this card, you will pay only 30% of consultation and treatment costs.
The longer you stay in Japan, the more you are expected to participate in the economy through taxes and fees. After a few years of studying or when you get a full-time job after graduation, you will receive requests for residence tax and pension fees. If you believe the requested amount is mistakenly large, you can always investigate at the ward office.
・Outside
At some point, you are going to need a proper phone. A foreign-friendly service with multi-lingual support is GTN mobile. They also provide credit card and rental guarantor services if you need them. An alternative way to get a credit card is through the university co-op shops, just ask for the procedures towards a Tuo student credit card.
In order to open a bank account, you need to have a local phone number and to complete the address registration at the ward office first. You may also be required to bring a hanko seal (the ones with red ink), although the process is gradually being abandoned by many banks. If you do want a seal, look for a hanko shop that will make one for you, since it has to be unique. Unfortunately, you will not be allowed to get a debit card during the first 6 months of your stay, so you have to do with a cash card and cash in the beginning. Alternatively, you can charge your transportation card with cash and use that for contactless payments. Recently there are a lot of prepaid cash-less services, both mobile-based and card-based, to choose from.
・At work
Before starting a part-time job, consult with your supervising professor and the university. Clarify whether a work permit is required, and if you need to apply for one, consider a 1-2 months period until it is ready. The work permit allows up to 28 work hours per week or 8 hours per day during school breaks. You can apply for a permit at the immigration office (regional or at the airport), with your passport and residence card. Just remember to print and fill in the application form beforehand.
If you are planning to get a part-time job or be hired as a part-time researcher or teaching assistant, you will need your tax identification number. Your My Number (マイナンバー) application form will arrive by mail at your place sometime after you register your address to the ward office. In order to make your life easier, check the enclosed documents for a QR code to do the online application for a plastic My Number card with a chip on it. You can use that card for various services in the ward office, tax office or to print documents like the residence certificate in the convenience store. That's where the NFC reader comes in handy, you use it to read the card for authentication purposes.
・With friends
The best –and hardest – part of starting a new life is making new friends! At least for me, I am still friends with many of the people I met in the Japanese class when I first arrived in Tokyo Tech. Try to chat with your classmates, other international or Japanese students in the school cafeteria or join the events of some organization, such as TISA or MIFA. You can always look for an association of students from your country, although that was not possible from someone coming from a small country like myself.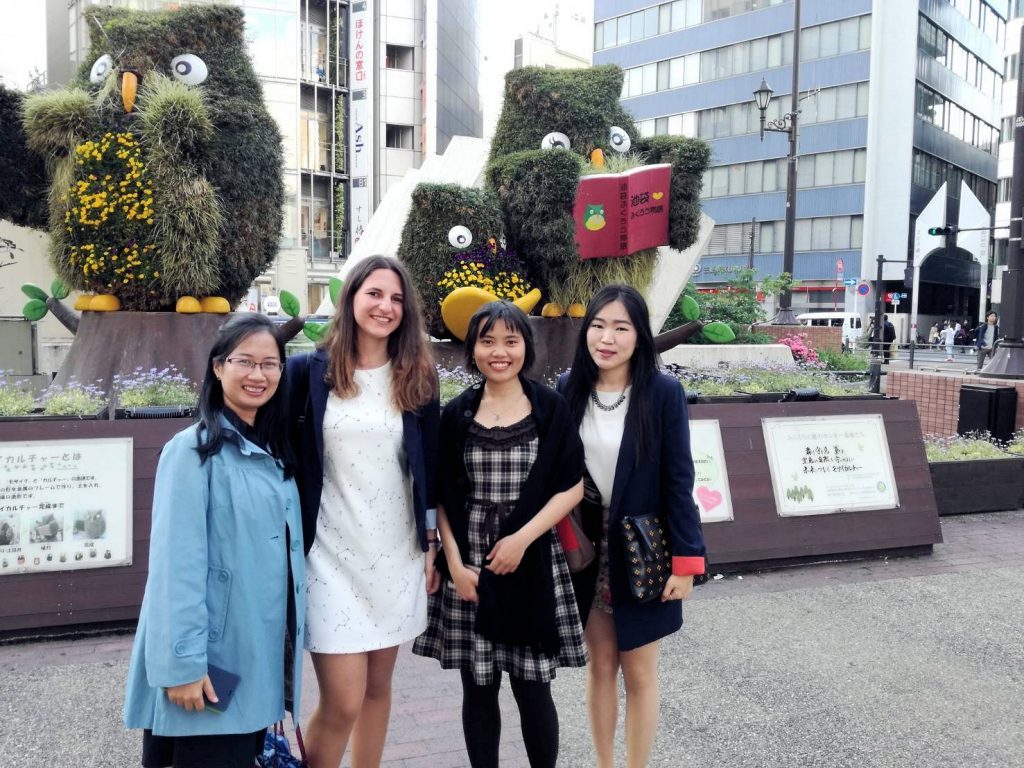 I hope that this guide will save you some time and trouble. Of course, this list of advice is not exhaustive and different conditions might apply in your case. Don't hesitate to reach out to the university support division, your professors, or your peers for assistance. Turn to your friends for support and advice. Give it some time until the bureaucracy of the relocation is long gone, and you will soon come to love the university, the city, and its people. Tokyo is your oyster, time to explore it!
● Please Refer to Tokyo Tech HP:
・Information for international students