When you first move to a new city, alas a new country, it can be very exciting at first until sudden loneliness strikes you.
It was exciting for me to move from Greece to Japan to study in PhD in Tokyo Tech. Being a university student comes with the perks of a wide social circle, so especially if you live in a dorm and attend classes on campus, you can forge new friendships quickly and the issue is gone. But then I felt that I actually wanted to feel in touch with the locals, outside of the university bubble, so I tried looking for ways how to be able to do just that, then I came across MIFA.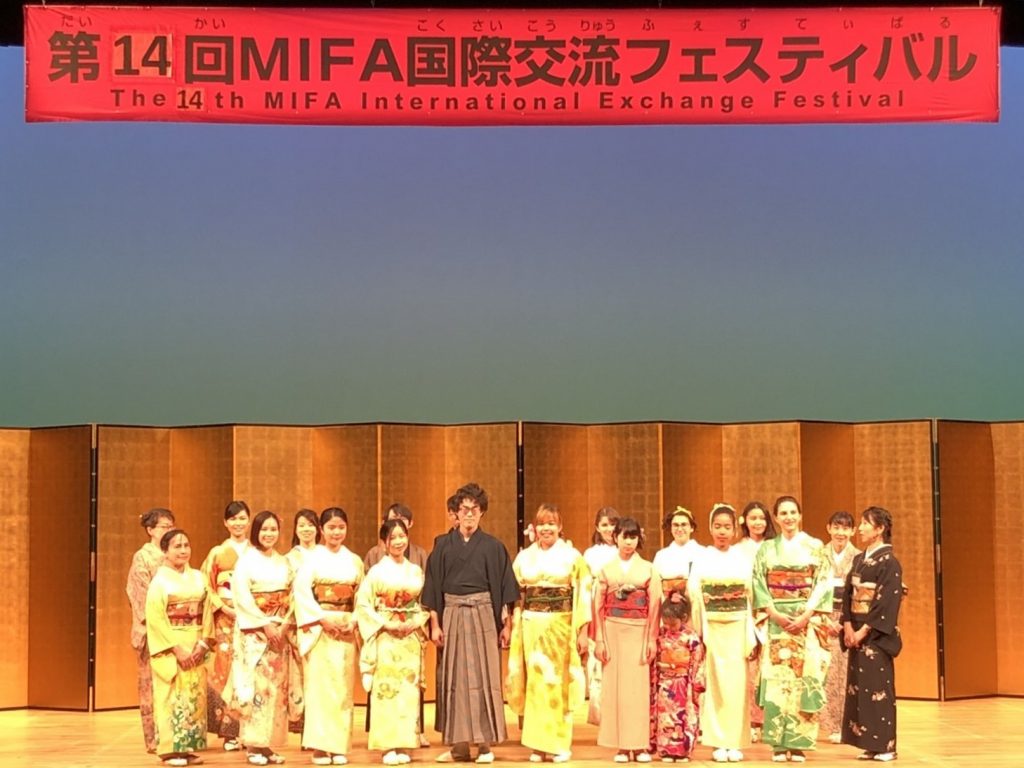 The first time I came across MIFA was during their one-day homestay program. Homestays are extremely popular in Japan, because you are hosted by a family, live the same daily routine as them, flex your Japanese communication skills and immerse yourself in a pure local atmosphere.
This latter part is especially important for international students, who tend to live in their own international bubble and might feel disconnected from the Japanese people due to the language barrier. That was exactly how I was feeling, so MIFA's event was a perfect opportunity to meet new people, outside of the university. At the time of the event, some 50 people from all over the world were present. After introducing ourselves, we were matched up with the local hosts. Rest assured, you will be paired with others according to your Japanese ability, even if you can't speak at all, there will be a host that can speak English to you. That's how I met my "grandparents" in Japan, a wonderful older couple that lives in Meguro that were assigned as our hosts. Together with another TokyoTech student from Pakistan, we went to their house, where they prepared a meal for us, we discussed everything from rural Japan to Seiko clocks and we watched a sumo game together. Since then, I have visited them a couple of times for lunch or dinner. Usually, they tell me stories about their trips and we send greetings cards to each other regularly. It is exactly like meeting grandparents, they tell you old stories, ask about your studies and try to make sure you are eating. A magnificent thing to have on the other side of the world, right?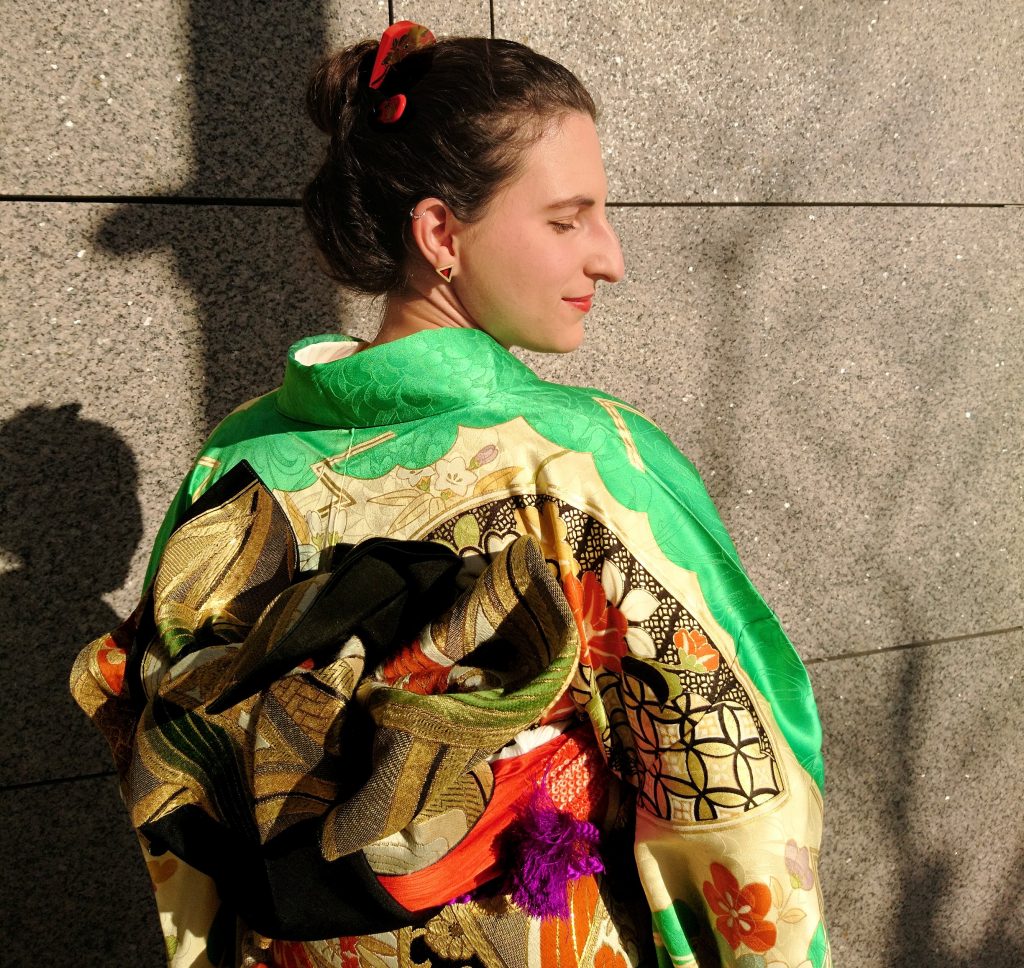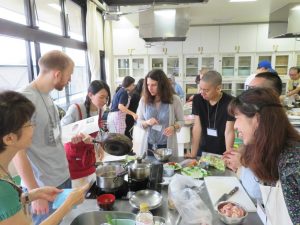 After that, I joined more events in MIFA. At one cooking class, I learned how to make the famous, ultra-fluffy Japanese omelet and teriyaki chicken and in another cooking class, at that time, as an international participant, I had to introduce a dish from my own country. Since we do shopping on the spot, it was such fun hunting around Jiyugaoka's supermarkets, looking for original Greek feta cheese. Finally, when Greek salad was compiled in a dish, I laughed so hard seeing the faces of the Japanese participants being surprised that vegetables are eaten raw. These small things, seeing the astonished, perplexed looks on people's faces when they have experienced something new, are what I love in international communication. You can find out how your cultural experiences are similar and unique at the same time, and MIFA is the ideal space to achieve that.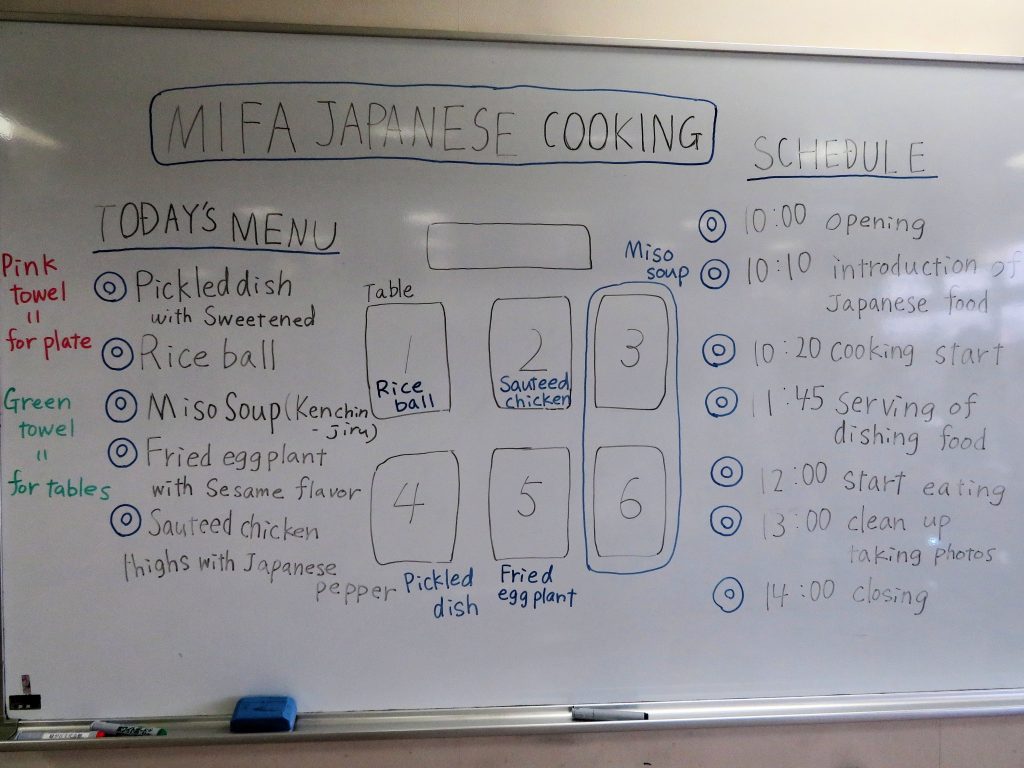 Every year at the beginning of February I also attend both as a volunteer and as a visitor the MIFA International Exchange festival in Persimmon hall in Daikanyama. Usually, I volunteer in the ʻworld letters' club, where we offer to write the names of visitors in the letters of our native languages. That's how I obtained a list with my name written in 15 languages, from Arabic to Burmese. Usually, I also participate in the kimono dress up event, that is basically getting dressed in a kimono and walking around enjoying the festival, with the occasional commemorative selfies of course. Last time, I also appeared on the performance stage, dressed in kimono, to show off our clothes to the festival visitors. Another time, I had my hair done in complicated braids from a girl from Tonga, a fashion style that is not available at Japanese hair salons (or Greek for that matter).
This was possible because many of Tokyo's embassies participate in MIFA festival with booths of local products, handmade artifacts, the most amazing homemade ethnic food and performances. A true celebration of diversity in the middle of Tokyo, it is highly recommended. If you visit the festival next year, come meet me at the ʻworld letters' booth!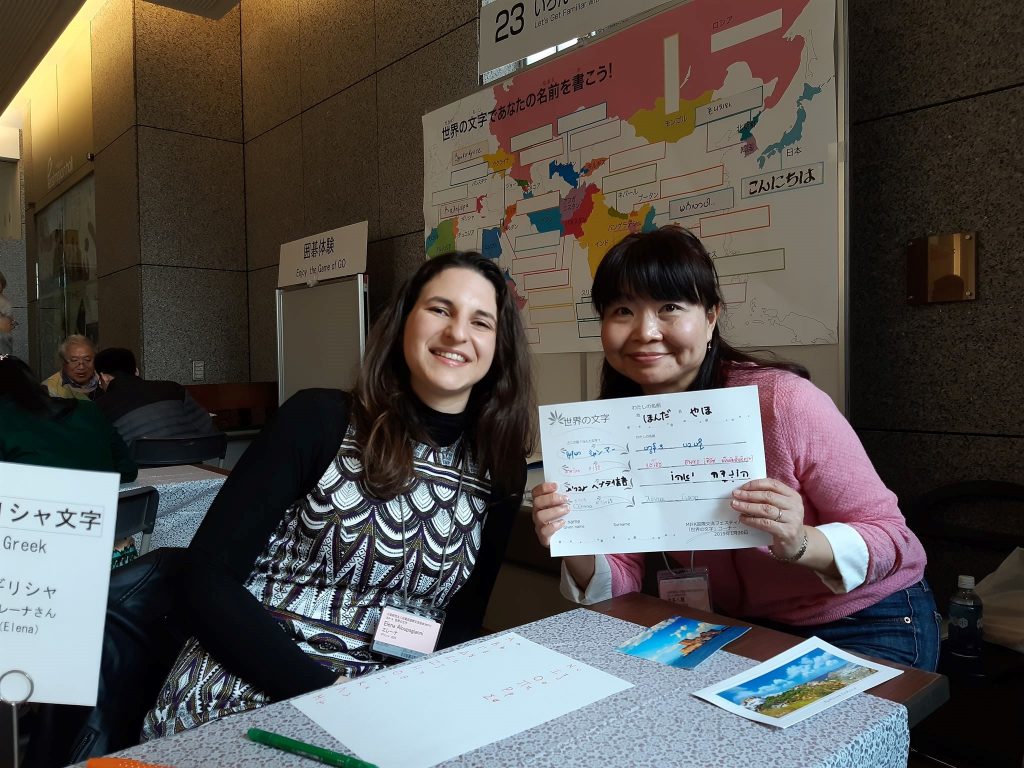 Meguro International Friendship Association, or MIFA, does what the name suggests; it bridges the gap hindering international communication between people across a spectrum of ages, professions, and countries of origin. People living in the vicinity of Meguro city meet regularly at scheduled or special events, most of the time at Meguro City Hall, which is close to Ookayama Campus. They hold weekly events doing various fun activities, ranging from Japanese conversation classes and talk café, to ikebana classes (flower arrangement) or games of Go (a chess-like board game). A few times per year, MIFA members organize special events, such as cooking classes, sightseeing excursions, and homestay programs. The culmination of MIFAs efforts is the annual MIFA festival, a multicultural event with participants from all over the world that is held every February. MIFA is an organization that understands the difficulties of life in Japan for foreigners, and they have a website that also provides guides for daily life matters, emergencies, and support in English. For an annual membership of 500JPY, you can participate in as many events as you want. Most importantly, you get a chance to learn about Japan from locals, meet people from countries that you can't even pinpoint on a map, and also introduce your own country and culture to the other members.
*Note: MIFA activities except for online ones have been currently suspended to prevent infection from COVID-19. See the following websites for details.
https://mifa.jp/ (Japanese)
https://mifa.jp/en/ (English)