2020 was a year that no one would be able to forget so easily. Here in Tokyo, it started with more hype than other years because it was the long-awaited year to host the Olympic and Paralympic games! Most preparations were going smoothly (probably?)… until the world COVID-19 pandemic erupted.
The International Olympics Committee had done their best to hold the Olympics as scheduled, but from a health-wise perspective, it was a wise decision to delay Tokyo 2020 games for another year.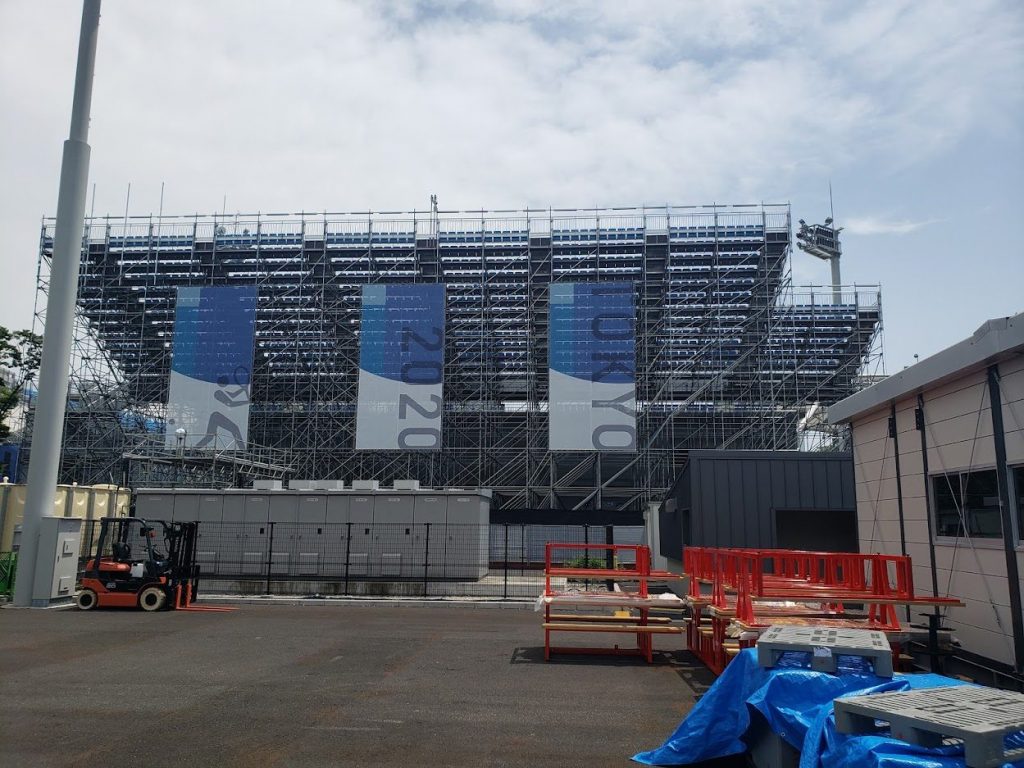 2021 was slightly better, in June I finally received my long-awaited email, an invitation to receive my Tokyo 2020 Field Cast volunteer uniform! I was assigned to the Ariake Tennis Park, and my first time there was in July, 2 weeks before the Olympic games started. We had training sessions on our duties and had a nice on-sight tour.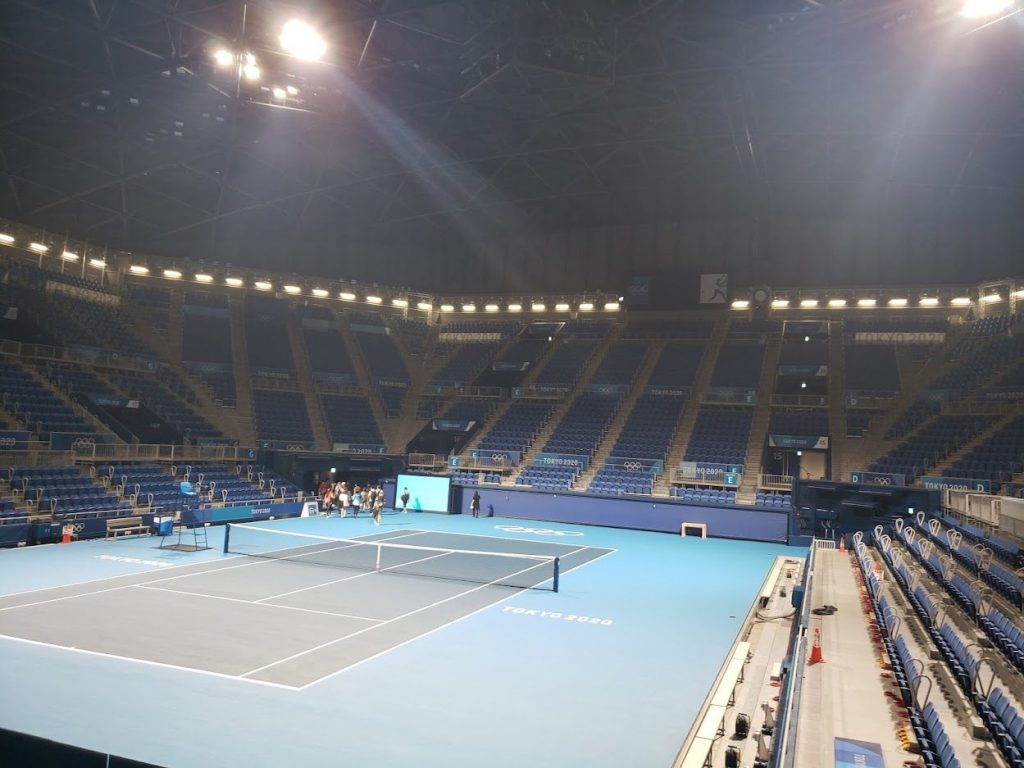 Since the games ended up being held without spectators, it was a very special privilege to be able to visit the venue and actually watch the games as I carry my volunteering duties.
The volunteer team I ended up at was the venue results team, with guidance, training, and support from Omega (official Tokyo 2020 timekeeper) we were responsible to watch the matches and do the timekeeping, the chair umpire judges the match on the field, while we had to keep track of the official score, as well as other statistics of the match (to be uploaded to the official website and recorded in history!).
During my volunteer days, I've seen all types of matches: singles and doubles for both men and women. It was admirable how much effort all of the players have put into the games, with the scorching heat in the outside courts it was very common to take a break between sets and many players had to change their clothes due to high humidity and sweating, sometimes even changed twice in the same match. For the bigger courts and the center court, in addition to the weather, there was very high mental stress for the players since all the media was there and their matches were being broadcast around the globe! I really can't imagine how hard it is to play under such conditions, personally., I can't write code comfortably when one person watching me, so knowing that the whole world is watching what I'm doing… that's a whole new level of mental stress, I think.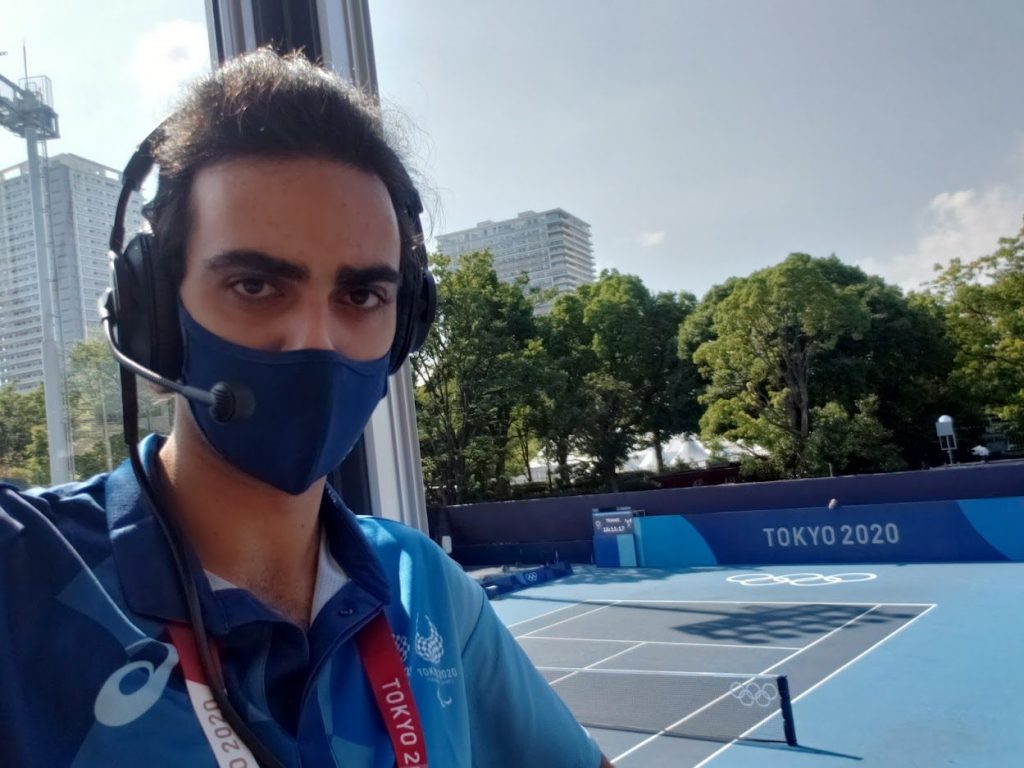 Another amazing experience is getting to know all kinds of people involved in the games, volunteers from all over Japan; some of them traveled over 4 hours every day just to be involved, some of them were students, some were working adults, and most (in my team) were elderly people (they have lots of stories to tell!). I also got to know some of the people working under Omega. They were very friendly and had traveled around the world a lot for various events. They recommended a few places to visit when traveling abroad.
As a student majoring in Computer Science, I have to say that the most interesting thing was… seeing the Hawk-Eye system working in the field. For those unfamiliar with what Hawk-Eye is, in tennis, a player can challenge the judge call when the ball is very close to the line, and Hawk-Eye uses high accuracy computer vision to show the trajectory of the ball and see if the judge was right or wrong. Unfortunately, I was not able to take pictures/videos of the system, but the operating team was very nice to explain (in general) how the system works!
On my last day of volunteering, as I was walking around the empty outdoor courts before the matches begin, I was able to watch some players training/warming up for the coming matches. A very lucky chance I had at that time was watching some of the top 50 world-ranked tennis players (both warmup and actual matches).
In the end, this whole volunteering experience was a really great opportunity to get to know people from various backgrounds and from various countries. I made lots of memories with everyone, and I hope I can meet them again at some point in the future. I also got a small collection of pin badges!