In May 2021, I had one of the most amazing experiences in my life that I have taken a short film about my research/campus life at The Tokyo Institute of Technology (Tokyo Tech).
Personally, I have never thought that I will have a chance to appear on any public video because I am just having an ordinary person who is just enjoying his daily work. There this experience was very unexpected and something brand new to my life. Therefore, I would like to share some detailed stories about the shooting in this blog.
In early 2021, I first have got suggested being on the film through my professor, Hitosugi-san. Without knowing the detail about the shooting, I have got afraid about being on the show because as I was not sure that I am appropriate to represent our laboratory or the whole school. But some moments later, I decided to take the opportunity because I have realized that this is definitely going to be an amazing and unique experience in my life.
After some time has passed, I had a short meeting with my professor, Admissions Section, and the shooting team (Mr. Tai Nakazawa, film director, and his shooting team ), I have got explained that the video is for the purpose of introducing the research and campus life to prospective international students. Tokyo Tech is trying to open more opportunities to international students to make the institution a 'global research hub' and trying to deliver this message widely in the international community through this short film. In this sense, our laboratory (Hitosugi and Shimizu laboratory) is a great example to reflect this message. Researches in our lab are focusing on innovative and novel researches and challenges the champion.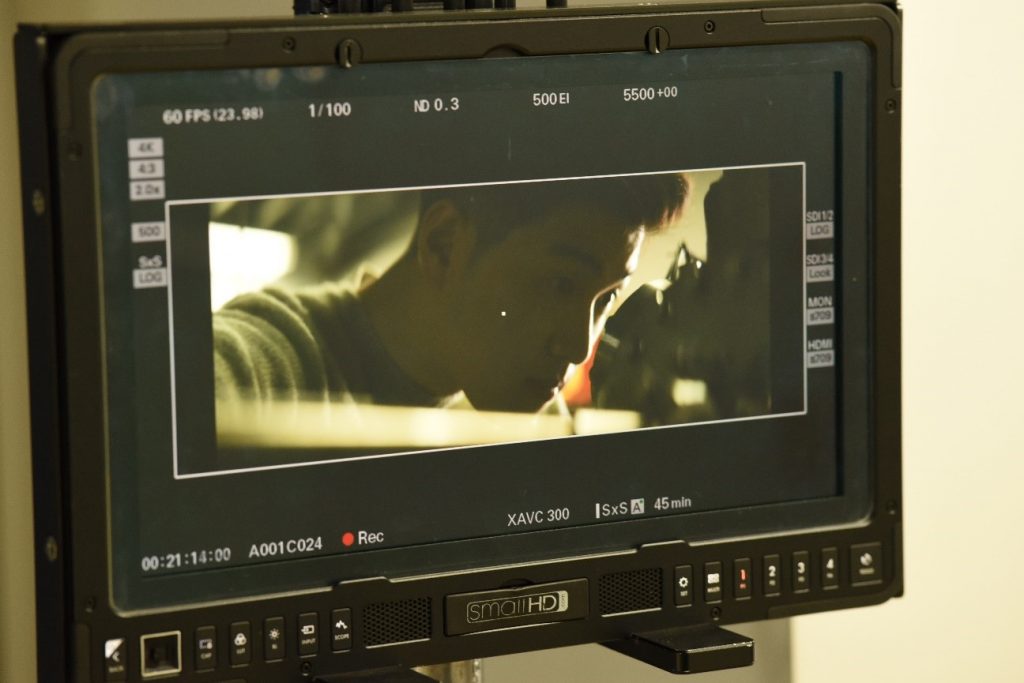 In the early morning of the shooting day. I have surprised about the whole cameras and equipment. I did not know that this would be this serious and professional. The shooting was started with recording my narration, the narration includes my introduction and the research life in the Hitosugi-Shimizu lab at Toyko tech. It was quite difficult to express all in a short video but I tried to explain my honest thoughts in the narration. Since I am not a professional actor, I was felt a bit stressed and nervous. But the comfortable atmosphere provided by the shooting team made me overcome the stress quickly. Apparently, the shooting team is are very professional and famous in the commercial/music video industry.
The actual shooting for the film has been performed both inside and outside of the building. For the indoor part, our laboratory was mainly taken as a background. Basically, it was trying to take my usual research routine in the laboratory. For example, experimental planning, fabricating samples through a vacuum process, and discussion with Hitosugi-san. In the meanwhile, the shooting has been performed with the campus facilities and symbolic buildings in the outdoor shooting. It would be nice to take our campus on sunny days, the Tokyotech campus in rain looks also beautiful.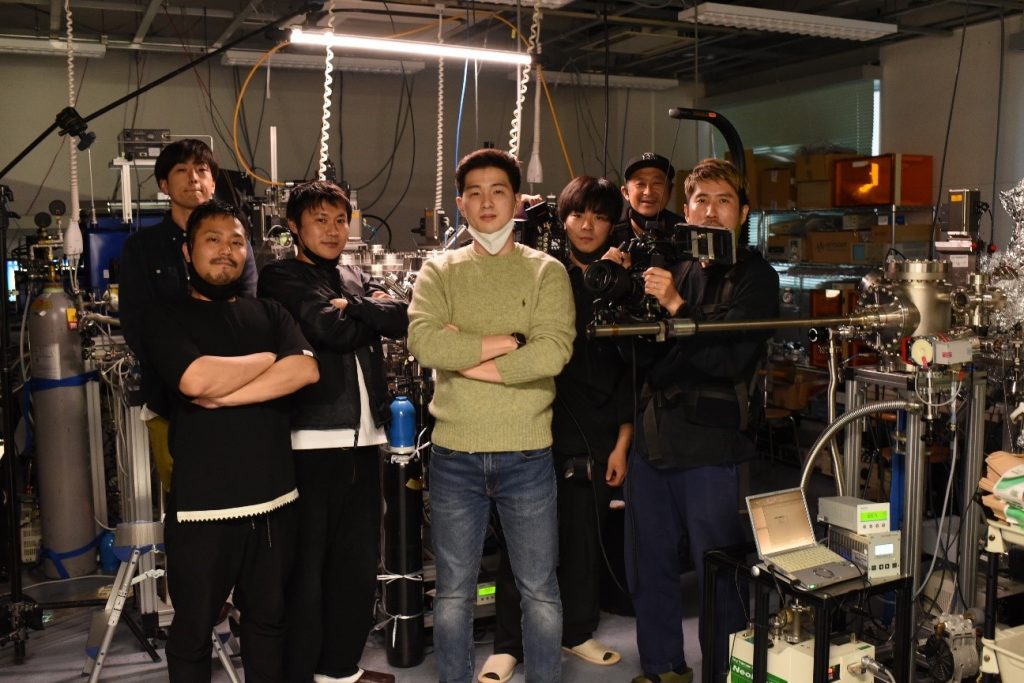 In general, the shooting experience was exciting and wonderful as I expected. I could have never known how difficult the shooting is without this experience. Also, I am sure this would be one of the luckiest things in my Tokyo tech and Japan life. I think it is more unique and special because such an experience cannot be bought with money. I would like to express my sincere appreciation to Hitosugi-san, Admissions Section of Tokyo tech, and Mr. Tai Nakazawa, film director, and his shooting team.
●Reference
・Hitosugi-Shimizu lab: http://www.apc.titech.ac.jp/~thitosugi/english/