What comes to your mind when talking about spring? Is it the spectacular Sakura trees blooming along the sidewalks, or the crowded places for hanami (flower viewing) all over Japan? For me as a university student, apart from its immense natural beauty, spring is also a sign of farewell and the beginning of a new journey.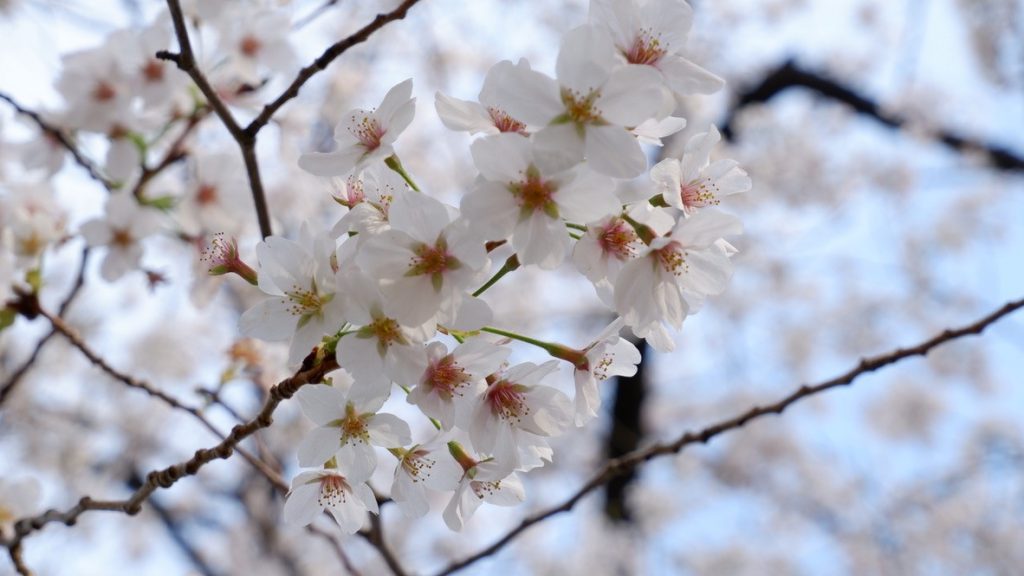 Under the delicate full-bloomed Japanese cherry blossom trees , or Sakura aligning in front of the main building of Tokyo Tech Ookayama Campus on March 26th, the atmosphere full of people was even more vivid than the pale pink color of the Sakura's petals. I was standing among them and hearing the conversations in various languages such as Japanese, Thai,
Mongolian, and Indonesian, which reminded me how diverse our university was. Some were wearing formal suits or kimonos, while others were in casual clothes. Besides, they were holding honorable blue covers of graduation certificates, bouquets, and special gifts in their hands. At that place, we gathered to congratulate the graduating students and took pictures as evidence that we once met and together had the memorable incidents right there. Many of my seniors also completed their degrees this year, and they will be pursuing dreams in their own ways. I was delighted for their achievement; on the other hand, I was wholeheartedly
feeling blue for their leaving. I also realized that I had reached halfway to studying in this university already since I would become a junior in the next academic year. So in two years, also in springtime , it would be me who will be wearing such formal clothes, holding the graduating certificate, and saying goodbye to my friends, professors, and this university
instead.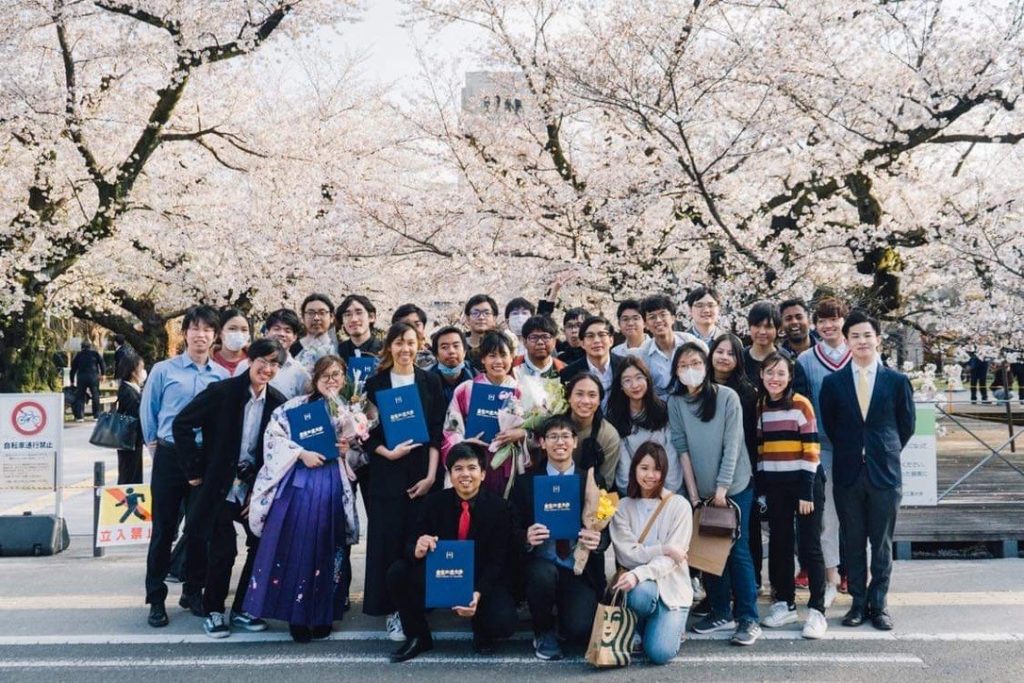 When pink petals of Sakura fall and wither, they will be replaced with the fresh green leaves;
it is a sign of the beginning of a journey. Students, including me, who did not complete their current degrees would move on to the next grade. The graduating students started their new journey somewhere, while the newcomers would enter this university instead. Whenever I talked about this moment, I always brought back a lot of memories from two years ago, the first time that I came to this university. In the open ceremony, I felt super excited to meet new friends and start my undergraduate study in this top-ranked university. Under the same Sakura trees, I was in a midst of the lively club promotion. Every special moment has been impressed on my heart until now. Unfortunately, they did not take place again over these two years due to the pandemic outbreak, and we did not even meet our juniors though the semester had started already. However, the fact that spring comes with a new journey had never changed.
Hopefully, everything will go back to normal soon, including the liveliness of the university events so that the open ceremony for the newcomers and the farewell for the graduating students can be organized as usual at that memorable place, in front of the Tokyo Tech Main Building, for the many spring seasons to come.