From the people's perspective, graduate students, especially Ph.D. students, seem to be sources of nerds who spend most of their time in a laboratory doing lab work. It is a fact that we, as students and researchers, take it seriously in every single minute in the lab to produce the best research results for society. But, out of research hours, we are also fascinated by many activities. This post will explore another side of our world, the four things we are doing outside school.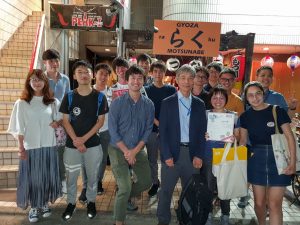 Party after Lab seminar!
It is well known that students in graduate school need to attend lab seminars. Tokyo Tech students are no exception. We need to discuss our research progress or journal papers with the academic supervisor and other lab members. Lab seminars are held every week or twice a month depending on each lab. As we grad students all know, it's full of pressure during lab seminars. We keep discussing the academic topic for several hours! However, there is a moment we all are waiting for after the lab seminar; It is a lab party!
We regularly join the party after the seminar. No matter how critical the discussion is, we leave it behind after it ends. All students and professors enjoy drinks and food at the party. We chill out and relax, exchange life experiences among international students and local students. This activity breaks the ice and makes all members be unity.
Sports
At Tokyo Tech, we have plenty of sports facilities such as a swimming pool, sports arena, and weight training room. All students can use those facilities. Some are free, some are charged, but the fee is very affordable. My favorite facility in Tokyo Tech is a weight training room, why? Because it is free! Moreover, the Tokyo Tech gym is fully functional, clean, and safe. There are professional staffs to accommodate and take care of safety at all times. For me, this is another good place to hang out with friends and labmates. It helps release stress, and at the same time, it improves physical fitness.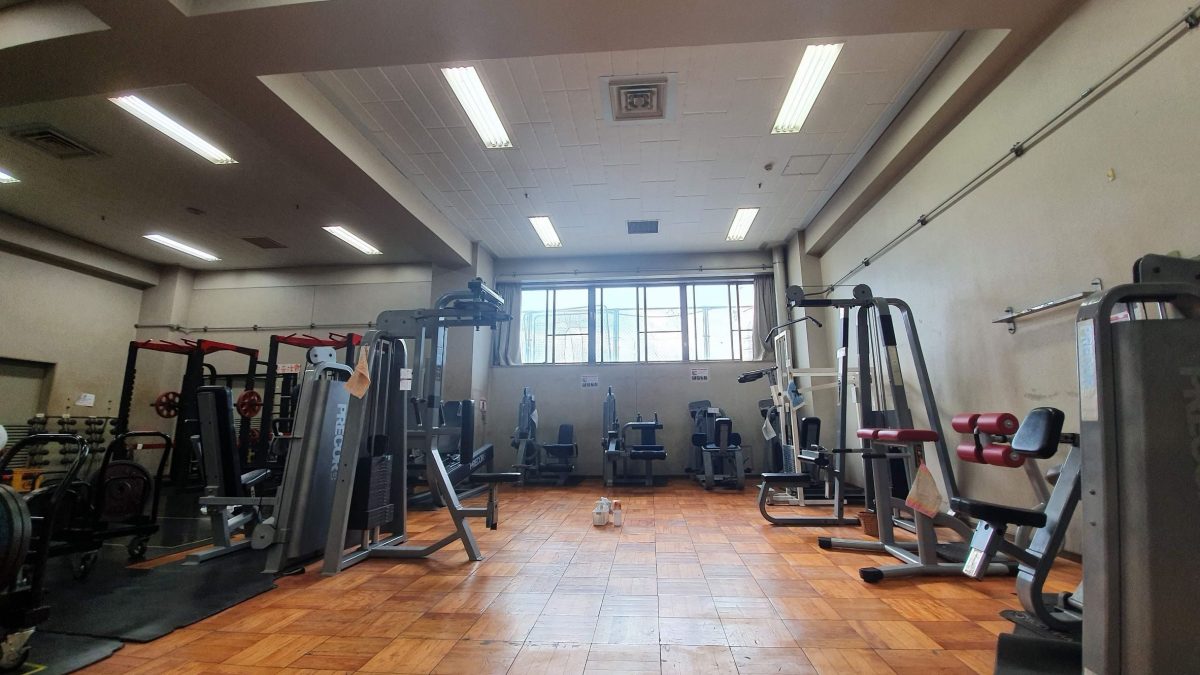 Music
Music is another favorite activity for us. In our band, all members are Tokyo Tech students from Bachelor to Doctoral course. We have 3 vocalists, lead guitarist, rhythm guitarist, bassist, pianist, and drummer. I'm a lead guitarist and part-time vocalist. We usually play many kinds of music such as pop, rock, R&B which are from several countries; Thailand, Japan, US, UK, etc. Even though there are some songs I've never heard, I can follow the chords and enjoy the rhythm of the music. Because I believe music has no boundaries and no language, and this was also a great opportunity to blend our members who are from different backgrounds. It is very convenient for us that there are many studios around Tokyo Tech. The good thing about being a student is flexible work hours; it lets us book the studio at a lower price. After music, we always enjoy lunch, and it's an excellent opportunity to get to know each other more, and it also breaks a barrier of the generation gap. Moreover, two members of our band including me performed live music at the Thai drama festival at the Thai embassy. It was such a good experience for us!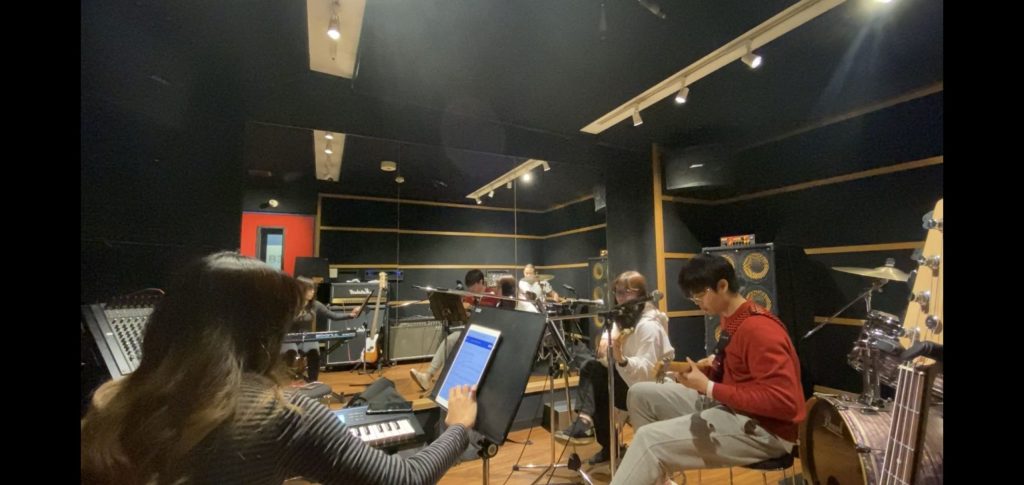 Adventure & trekking
Japan is an excellent place to go trekking. Every year in Spring & Autumn, we often visit several mountains—for example, the popular ones; Mount Fuji, Mount Takao, Mount Mitake. My favorite one is Mount Fuji, the highest mountain in Japan. However, the mount Fuji trail is not as beautiful as the gorgeous picture we have seen from a distance. There are many severe conditions; for example, the endless steep switchbacks consist of lots of loose rocks along the trail, the cold and windy weather, lacking oxygen at the high altitude you climb up. All we have to do is to keep our physical and mental health ready, prepare the energy source, and make sure we have equipped the appropriate accessories for trekking. It took me 6 hours to ascend to the top and another 4 hours to descend, and we stayed overnight along the way. I highly recommend everyone to go trekking at Mount Fuji; it's worth every calorie we spend. And for sure, this is one of the most memorable hikes I have ever done in Japan.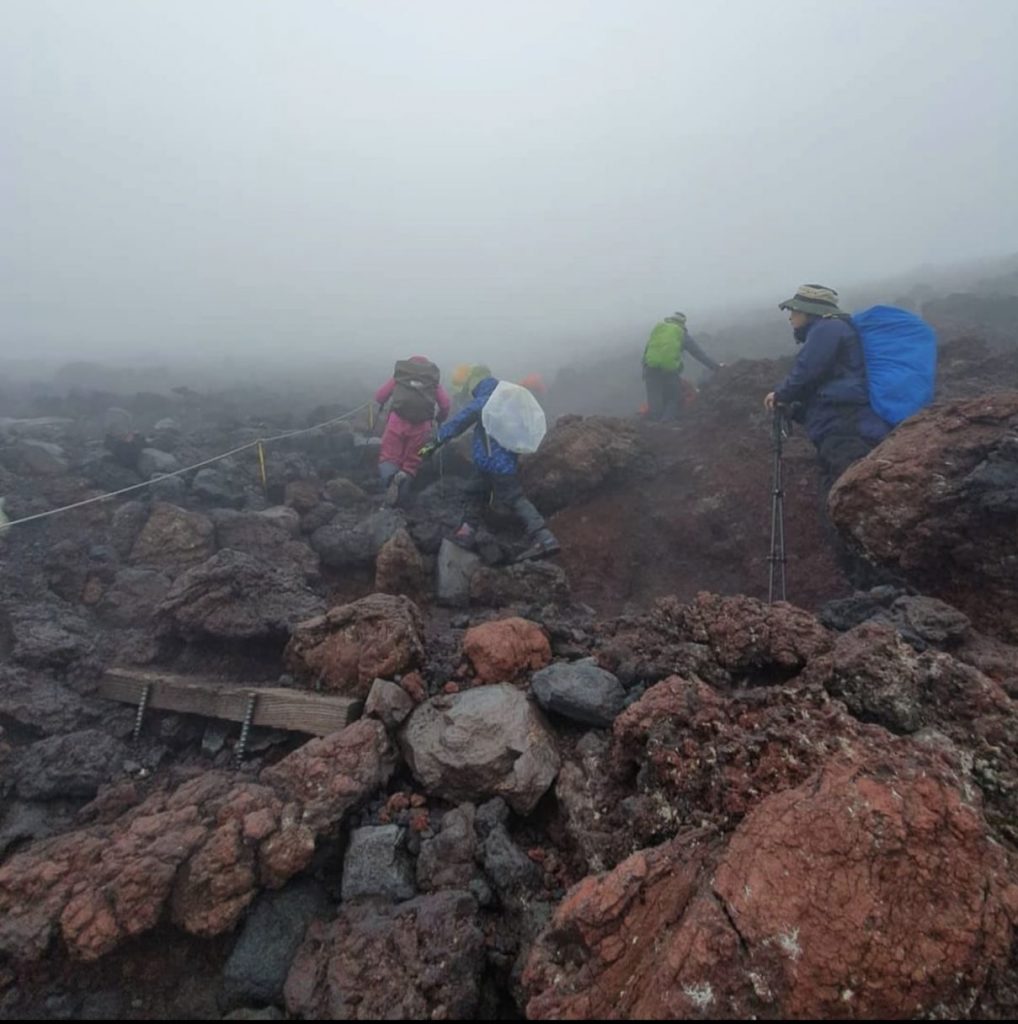 *All activities were conducted before the COVID-19 pandemic