Holidays are classical and joyful times to spend with the family. However, for those who are studying abroad, sometimes it could be hard; it is the time of the year we feel more homesick than any other times. Even so, with our second family, holidays can be less lonely and more joyful. As Christmas and New Year just passed, I would like to take this chance to thank communities that support me and introduce you some of my family-like communities in Tokyo.
Mongolian students at Tokyo Tech
As soon as I came to Tokyo Tech, I've joined this family, and received lots of support from my seniors in various aspects of life here. As years passed, the number of international students is increasing, and also the Mongolian students' community is getting bigger, too. During national holidays, like Mongolian Lunar New Year, there is nothing better than cooking our traditional food and enjoying it with my friends.
When you come to Tokyo Tech, I'm sure you'll find the community of the students with same nationality. Some maybe be small close community, while others can be a big community with organizational structure, where you can find a great opportunity to experience organizing bigger events for fellow students at Tokyo Tech and students in your home country.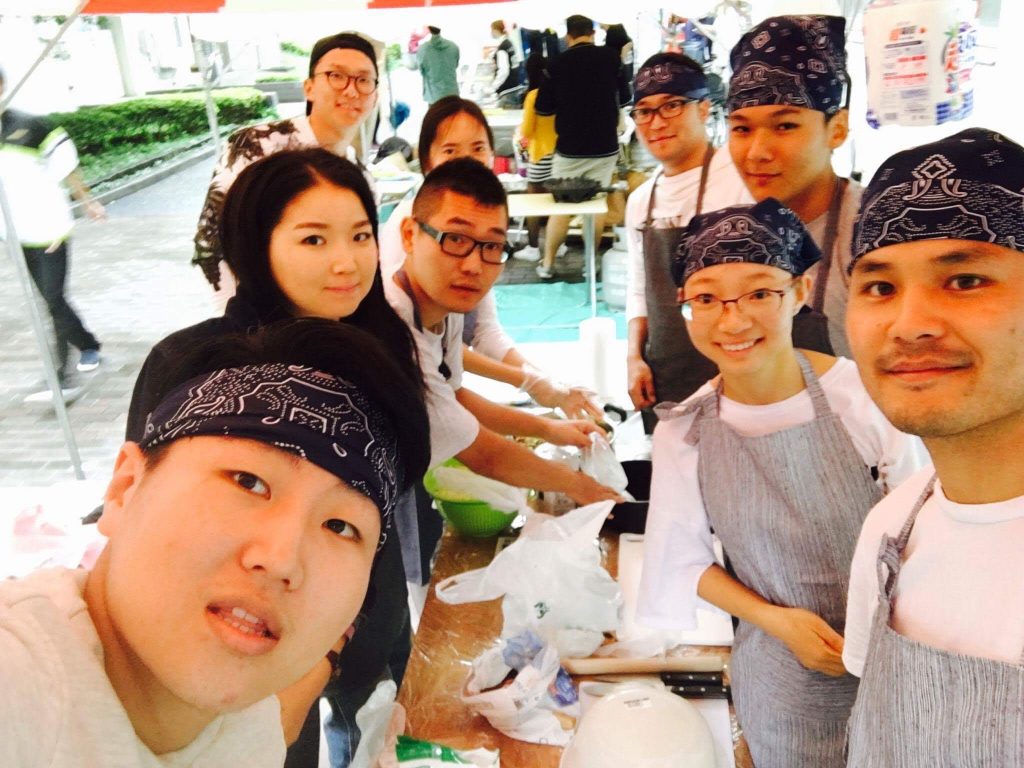 2. Lab mates
At TokyoTech, research is an integral part of academic education for every student from bachelor to doctoral level. For graduate students, they choose a specific lab based on their interested research theme upon starting their graduate program. For undergraduate students, they join a lab of interest from their 4th year to conduct an individual research project under supervisor's guidance, which is a great opportunity to familiarize with the research process from an early stage.
The labs are the most important part of every student at Tokyo Tech, as students spend most of the time in the lab conducting experiments, consulting with professor and the colleagues. As the students in the same lab are most probably working on similar themes, they are the best advisors, critics and motivators. Not only just about research, we also sometimes organize trips, and other activities like small Japanese study group in the lab.
The year-end party (bounenkai), and New Year party (shinnenkai) are the most common get-togethers in December and January . It is mostly celebrated with the professor and lab mates, having a relaxed time celebrating the accomplishments in the last year and getting motivated to achieve more in the coming year.
Even though in 2020, the parties and group gatherings were not allowed due to Covid-19, Zoom and other online platforms were largely and effectively used as a tool for learning (lab seminars) and hangout (online gatherings) keeping the communication within the lab throughout the year.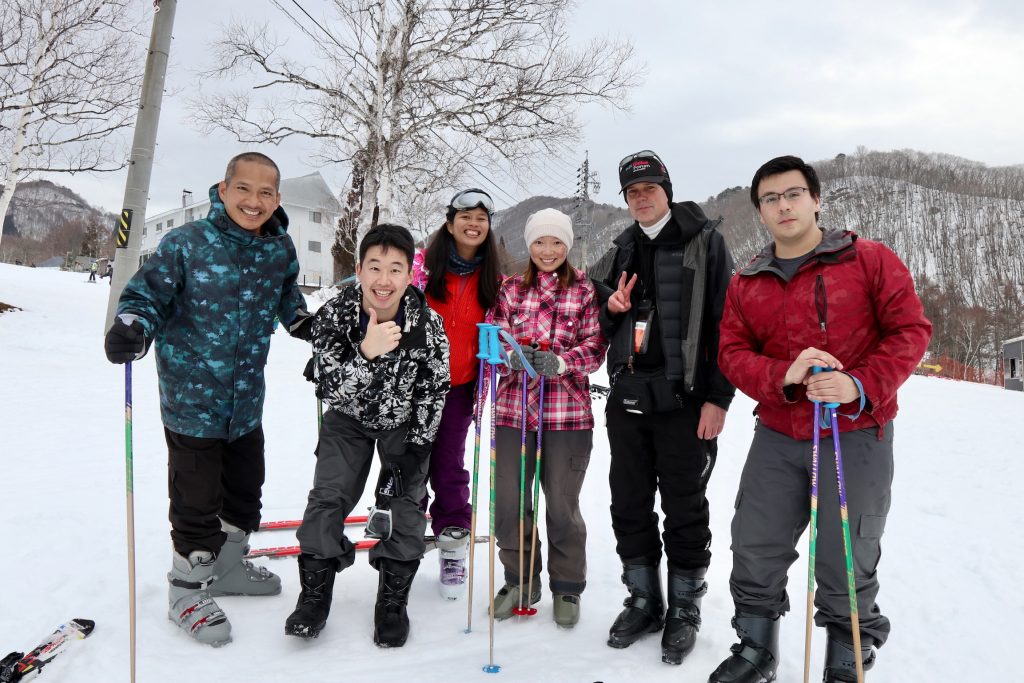 3. Host family
In my 2nd year of undergraduate year, I participated home visit program by Meguro International Friendship Association (MIFA), which I found out through the International Student Exchange Division of Tokyo tech. Even though, it was one-day activity, I got to find my lifelong lovely Japanese family and a great community of international students here.
Every year, we gather at our host family's house, prepare a festive dinner table, play games, guitar, sing "Holy Night", and talk about funny stories and future plans. Not only the host family, but I met many senior international students from both Tokyo Tech and other universities here, and exchanged information, learned about their journey after graduation, and got precious advice from them.
The experience may differ in each program for everyone; some may be focused on getting to know Japanese culture, while some can give you family-like support along your journey in Japan. If you ever get a chance to join home visit/homestay programs, don't worry about your Japanese, just try it without hesitation!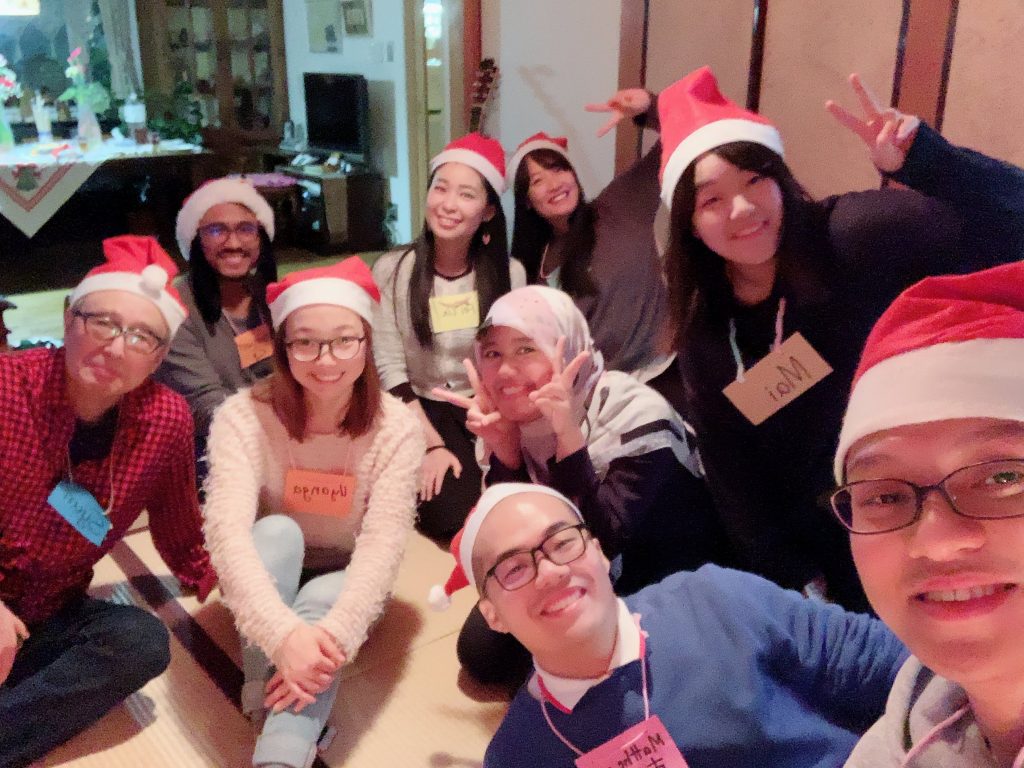 4. My Tutee
During my second year in the university, I started doing a part-time job as an English home-tutor for Japanese kids. I've taught English to a Japanese girl with same age as my younger sister for almost 3 years. My tutee's family has become my second Japanese family! Even though I was her English tutor, she was my little "sensei" in Japanese language and culture.
Soon after, it started to feel like not a part-time job, but playing with my sister; we baked together, created and exchanged gifts and celebrated various occasions together. During the dinner, I feel very proud when she translates her parents' explanation on Japanese culture to me.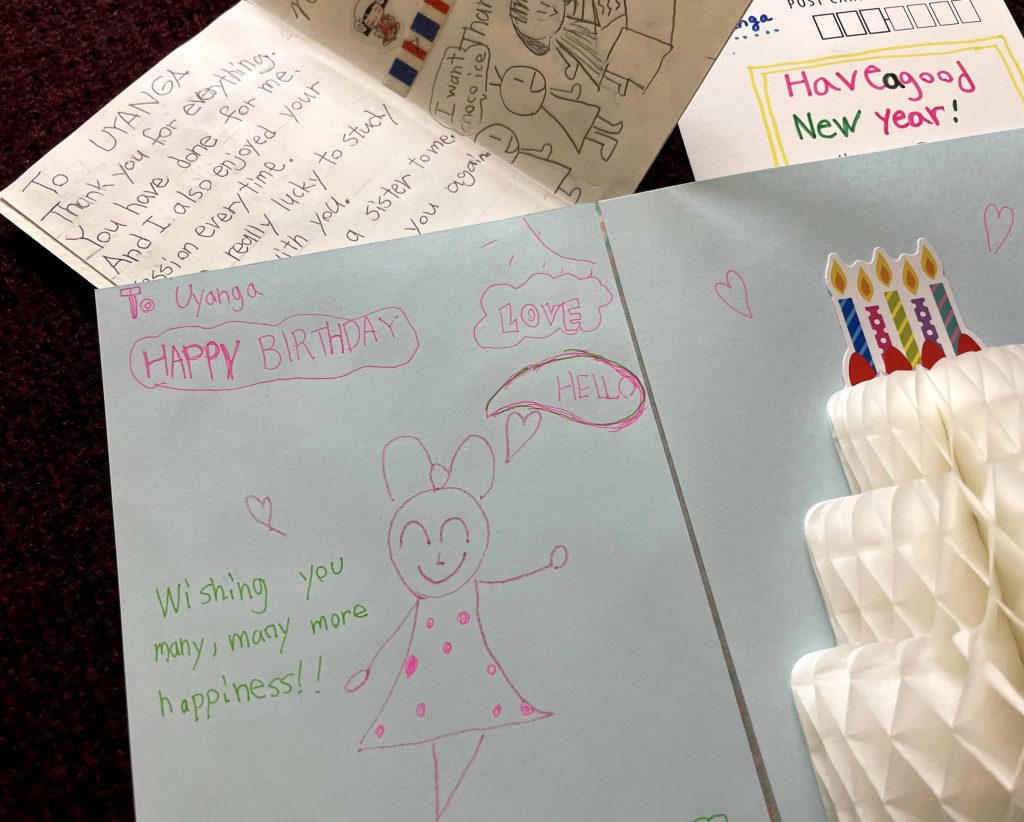 When you get to Japan, there'll be many opportunities for you and you'll get to meet the kindest people here. My advice is just to cherish every encounter and try to nurture every relationship. Those relationships and communities will enrich your life in Japan and make your days more joyous.