Hello again! It's Liu, a five-year veteran of Ōokayama campus, and also your trust-worthy guide to Tokyo Tech. After your lengthy application process, interviews, visa, whatever trouble you've gone through, you can finally start your studies/research at Tokyo Tech… except that there might be one last thing you are slightly concerned about: The Japanese language.
●The Japanese Language
The Japanese Language, from an international student's perspective, is quite messed up. I remember the quote I read somewhere online that sums up the learning process perfectly:
"You'll have to read Chinese, speak Japanese, and unlearn English."
So congrats to y'all Chinese speakers out there, you guys can read about 40% of Japanese by default. Speakers of other languages, don't feel like being left out; that's just the tip of the iceberg! There's plenty of other stuff to worry about. Anime Japanese being useless in real life, all sorts of polite forms aka. Keigo, and perhaps the most infamous of all: pronunciation of the katakana loan words.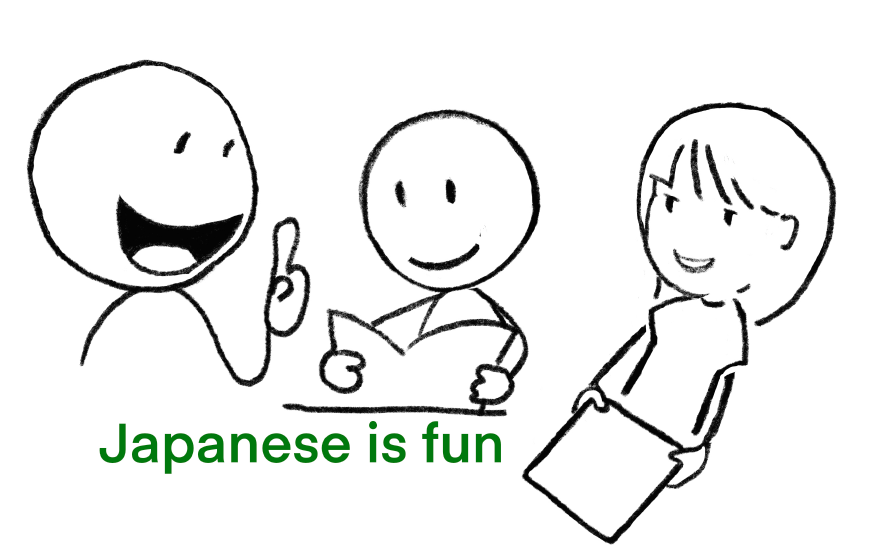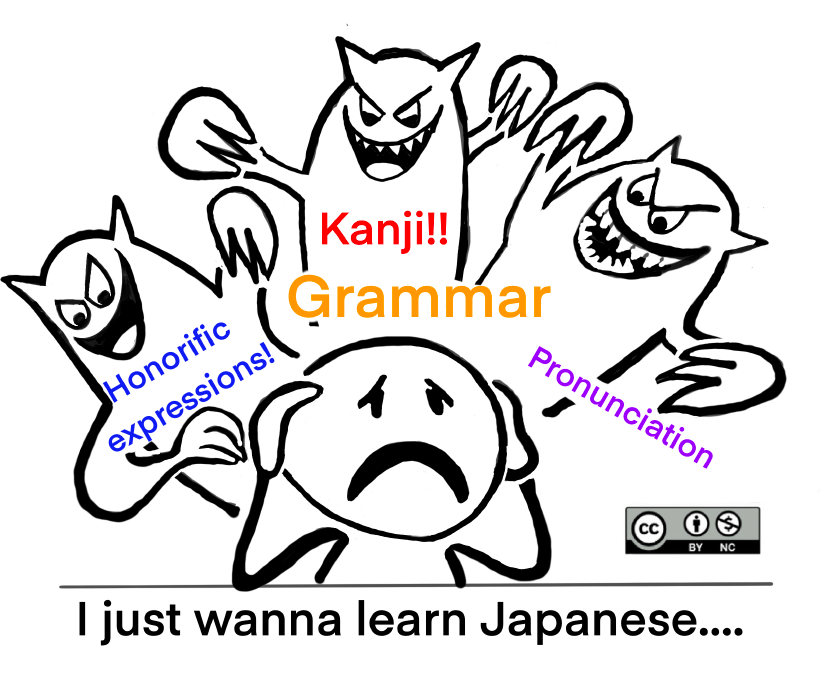 For those who don't plan to learn Japanese whatsoever, you're doomed! just kidding, it is totally fine! Chances are you also applied for programs entirely in English, and it is totally possible to not speak a word of Japanese and get your degree; which is the basic idea of IGP programs, I assume. (Go check out other blogs though, this one's not for you)
But for those who are trying to dig deeper into the Japanese culture, you might be anxious about the Japanese learning process, given that Japanese is sometimes rated as one of the most difficult languages to learn.
Good news for you! To mess around with Japanese students, to communicate smoother in the lab, to pass your coming JLPT (Japanese Language Proficiency Test), to aid your future job-hunt in Japan… whatever your goal is — we're here to help.
●Nihongo Space
Hereby, let me introduce you to the good-ol' "Nihongo Space" aka にほんご相談室
Nihongo space, in brief, is a weekly event to practice Japanese since 2018.     Right now★ (Nov. 2020), we are offering 2 kinds of online support: Conversation Practices with TAs, and Personal Tutoring with Japanese teachers.
In Conversation Practices, we have friendly Japanese TAs, who speak 100% perfect Japanese (duh!); experienced international TAs, who are familiar with the Japanese learning curve; and of course, other participants who are eager to speak and improve!
But if you're a Japanese grammar enthusiast, or some hard-working student seeking for professional advice for your essay/report, worry not! In Personal Tutoring, legit professional Japanese teachers will tutor you one-on-one!
★Due to the coronavirus, Nihongo Space is conducted online, every Wednesday, Thursday noon 12:40-13:10 and 13:20-13:50. Prior to this academic year, it was conducted face-to-face.
● Details of online Personal Tutoring
Basically, the teachers who teach Tokyo Tech Japanese courses ~20 people at a time, now they teach you one on one. They give professional advice to a wide variety of people, and by wide, I mean:
students who couldn't attend Japanese classes due to seminars, studies of their own field, but still hope to improve;
advanced learners who couldn't be satisfied by Japanese classes and seek further support in conversation/essay writing;
test takers of JLPT;
miserable bachelor students forced to write some liberal arts stuff in Japanese;
Japanese speech contest participants…
…all of 'em. Just go, get your advice. I bet even if you Japanese you could use some advice.
● Details of online Conversation Practice
You get to practice daily conversational Japanese with TAs! We keep track of the TA: participant ratio, adequate size of break-out sessions… basically we try our best to let everyone get their chance to speak.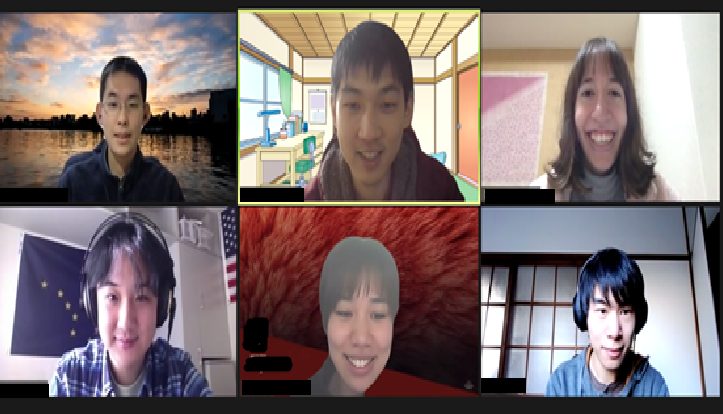 "Online chatting? Lame! How good could it be?" you might wonder.
It is true that for the first couple of sessions we spend some time to do self-introduction, and it might feel slightly awkward… but once we get a basic understanding of everybody, the topics go crazy. Recent topics include peculiar ramen shops (e.g.: the infamous ramen Jiro), swearing in different cultures, Japanese idol industry (e.g.: Sakamitchi series, Johnny's), music theory, etc…
The teachers are very professional, extremely kind, but they have to maintain their integrity, if you know what I mean. However, TAs, will teach you literally everything: slangs, culture, vulgar… you name it. You wanna learn something, we teach you something, it's as easy as that.
*Check the link below for more details
http://js.ila.titech.ac.jp/~web/nspace.html
● Messages from participants, TAs and teachers
It's the end of the blog, and let's end it by hitting you with some voices of people involved:
"I'm memorizing a lot of new important words by applying new words in a conversational setting." Steven, Nihongo Space participant
"I enjoy teaching all kinds of rough language, and enjoy more when they're used by participants in the following sessions." Liu, TA of Nihongo Space
Yeah, just in case you haven't noticed yet, I'm indeed an international TA of Nihongo space, and I would be more than happy to meet you guys in some future Nihongo space sessions!
Last but not least, let's check out messages from our teachers:
"Please come and check us out if you're interested. Teachers and TAs together, we'll prepare a cozy space for you to learn!" — Komatsu-sensei
"No matter what your motivation is: you're having a hard time learning, you want to practice with real people, or you're just trying to improve — we welcome each and every one of you! Looking forward to seeing you guys!" — Ebara-sensei
So here you go, a piece of extremely indispensable information of Tokyo Tech. I hope you enjoyed the post. Ciao!