Even after studying and living here for more than two years, Japan's unique blend of traditional and modern cultures still fascinates me until this day.
Traditional shrines surrounded by lush greenery, accompanied with the distant rumbling of trains clattering through the day. This is not an uncommon scene in the city of Tokyo, the place that I call home, away from home. As a student in Tokyo Tech, I am fortunate to have access to a wide range of events and activities organized by the International Student Exchange Division, which allows me to experience Japan's cauldron of cultures, historical traditions, and stunning natural environment.
Each year, the International Student Exchange Division at Tokyo Tech provides international students with opportunities to expand their cultural experience through activities such as making dorayaki, making "nengajo" (New Year's greeting cards), origami folding, Japanese tea ceremony, and more. Not only do these activities deepen students' knowledge about Japan, it also creates a space for Tokyo Tech students to discuss their viewpoints regarding Japanese cultural activities.
As a fan of Japanese desserts, I was delighted to have the opportunity to join the event to learn how to make authentic dorayaki. Dorayaki literally translates to "baked gong" due to its gong-like shape. It is like a pancake sandwich with sweet filling usually made from red bean paste. Making dorayaki (and enjoying it after it was done) was such a fun experience, and not as difficult as I thought! The ingredients and kitchen tools were kindly prepared by the staff, so all we had to do was prepare the batter as demonstrated and try to not burn our dorayaki. One thing that surprised me that day about making dorayaki was that an unexpected savory ingredient, typically associated with sushi, was added to the batter for umami flavor. What is the secret ingredient, you say? Well, you would have to join to find out!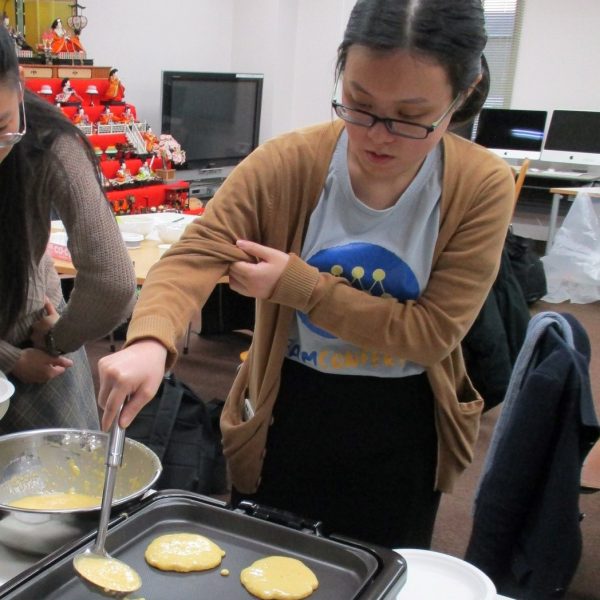 Finally, I would like to talk about one of the most interesting experiences I had during my time here in Japan. In the beginning of this year, I participated in a homestay program in Kakuda, a farmers' village located in Miyagi Prefecture. This annual event, organized by the International Student Exchange Division, has been running for more than ten years. Growing up in an urban city, I have always wondered what life in the countryside would be like. It was thus a once-in-a-lifetime opportunity for me to learn about and get a taste of rural living. It was a pleasure to spend time with my host family who was very welcoming. Throughout the homestay program, I had many firsts: I wore a kimono (with the help of my host family), practiced "shuji" (calligraphy), and tried out "kyushoku" (Japanese school lunch) in the local elementary school. I also learned how to make soba noodles from scratch at a local soba noodle shop. The shop was formerly an elementary school which closed down due to the decreasing number of children in Kakuda. It was eye-opening to see firsthand how the shrinking population has affected Japan.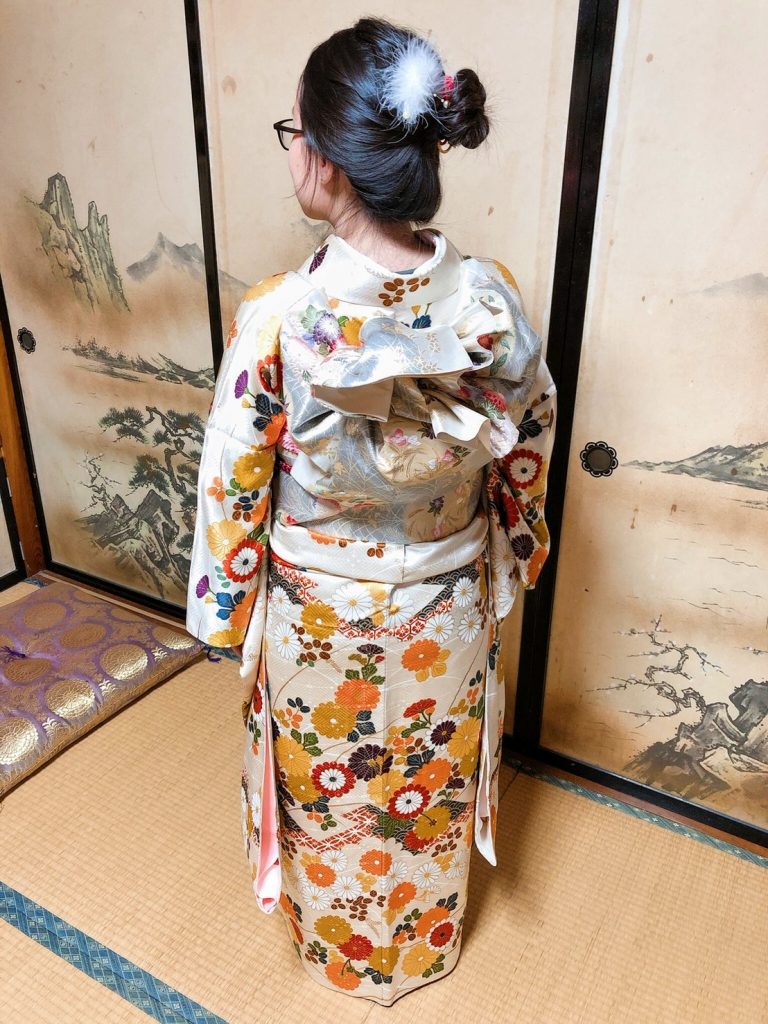 Personally, I discovered many different aspects of Japan through the activities held by the International Student Exchange Division. There are always interesting things to do, and I also made a lot of friends along the way.