While watching the Olympic Games on TV, you may develop more interest regarding life in Tokyo.
The Institute's three campuses are located in Tokyo and Yokohama. Both on and off campus, Tokyo Tech students enjoy various aspects of these cities from learning about new technologies and cultural differences to discovering temples, parks, and other places steeped in a rich history. 
We have just started calling for applications to the International Graduate Program (IGP) (C) commencing in April 2022 and IGP (B) commencing in September 2022.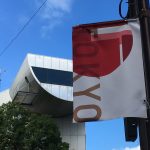 Applications will be completed through the online system from now on. Please refer to the new procedure described in the application guide to smoothly complete your application.
Looking forward to hearing from you!
Staff of the Admissions Division.